Simdreamhomes.com – Currently, minimalist homes are the most popular homes for people. In addition to a more affordable price, minimalist homes are also easy to clean and the atmosphere that is created is also more comfortable and warmer. However, behind these advantages, a minimalist house has a disadvantage, that is difficult to decorate. The wrong decoration will have a fatal impact and cause the house to be uncomfortable.
As the smallest room in the house, the bathroom is the most difficult room to decorate. And of course you don't want the appearance of your bathroom to look ordinary or flat?
For those of you who like an elegant and expensive look, a small bathroom can also be made as you wish. And here, we have provided some decoration ideas for you who want to Make Your Small Bathroom Look Elegant. So, let's check it out!
Elegant Bathroom with White Shades
One of the drawbacks of small spaces is that they can easily feel cramped and stuffy, which can make a small room feel uncomfortable and look unattractive. However, of course there are ways to avoid this.
To make your small bathroom feel comfortable, you have to make the bathroom look bright. A bright bathroom will feel more spacious so that the bathroom will feel comfortable.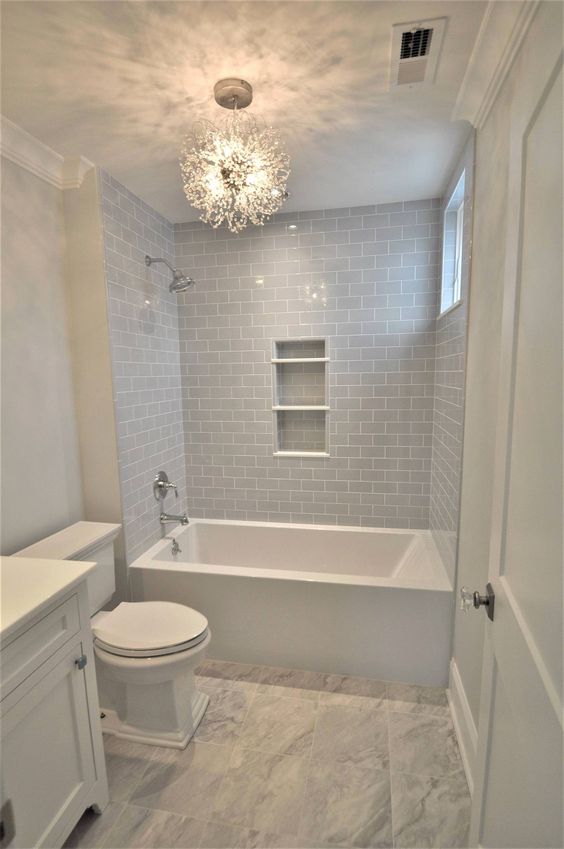 Here are the decorations to make your small bathroom look bright and elegant:
Make White As A Base Color of The Bathroom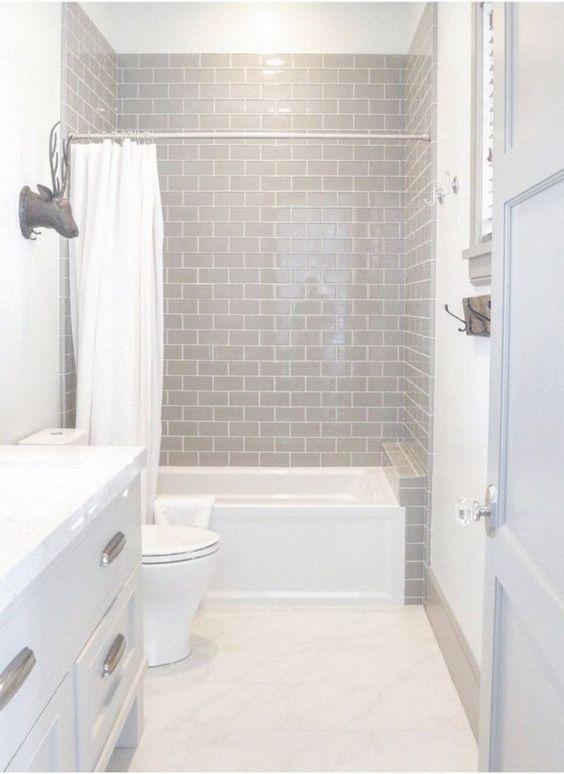 White is indeed an alternative color that you can use to give your bathroom a bright look. A white bathroom will feel more spacious, so it's far from the word cramped and stuffy.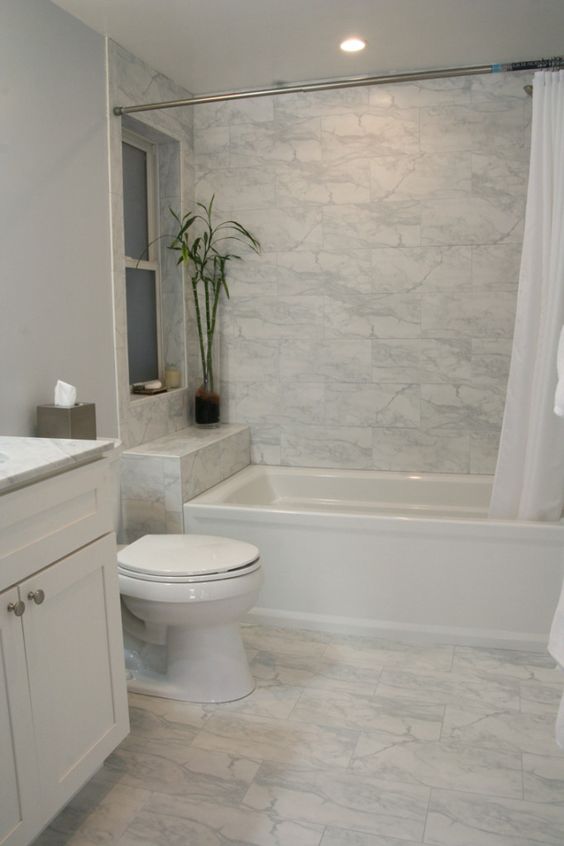 A white bathroom really has to be given some accents or motifs so it doesn't look stiff. To bring an elegant side to a small white bathroom, marble floor is the right decoration. Marble floors will reflect light and make your bathroom look sparkling. Besides that, because of its small size, you automatically don't have to use a large amount of marble due to its high price.
Providing an accent on the bathroom wall is also one of the decorations to make a white bathroom look less stiff. You can apply the wall tiles to the side of the wall near the bathtub.
It also serves to make the walls waterproof. So you don't have to paint the wall over and over again due to water fading.
Lights are very important items. To create an elegant look in this small room, choose lamps that are associated with crystals. Try to use warm lighting to make a white bathroom look a little sweet and not stiff.
Soft and Elegant Small Bathroom Look
A room with a soft appearance looks more calm and relaxed. Combining an elegant and soft appearance is indeed a very interesting thing. Quiet display but looks expensive.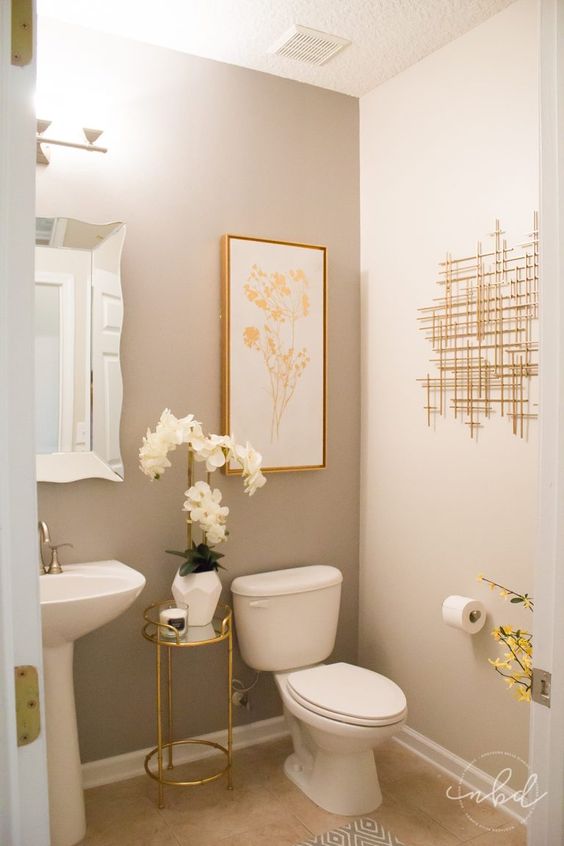 You can also apply a soft and elegant appearance to your small bathroom. This is one way you can try to make your small bathroom look attractive and beautiful.
And here are the right decorations that you can apply to have a soft and elegant small bathroom:
Color selection is the most important stage. Choosing the right colors can bring the atmosphere and appearance of the room you want.
And to make the room look soft, automatically the colors that must be applied to a small bathroom are also soft colors. White and pastel brown are harmonious colors to combine.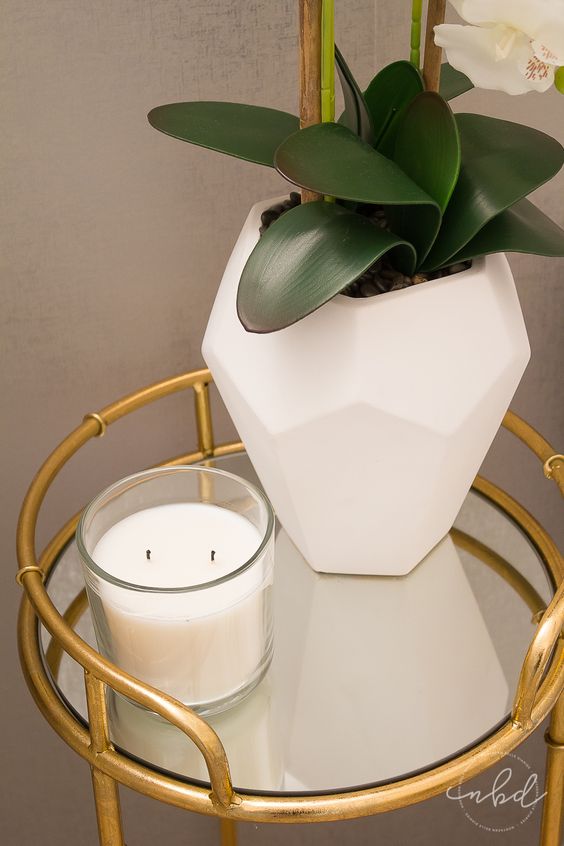 To bring an elegant side to a soft bathroom, giving a touch of gold is an alternative way that you can apply to your small bathroom. Try to choose items made of iron so that the gold color looks glowing when exposed to light.
Lighting is an important factor that can also affect the appearance and atmosphere of the room. So, for those of you who want to have a soft and elegant small bathroom, try to decorate your bathroom with warm lighting.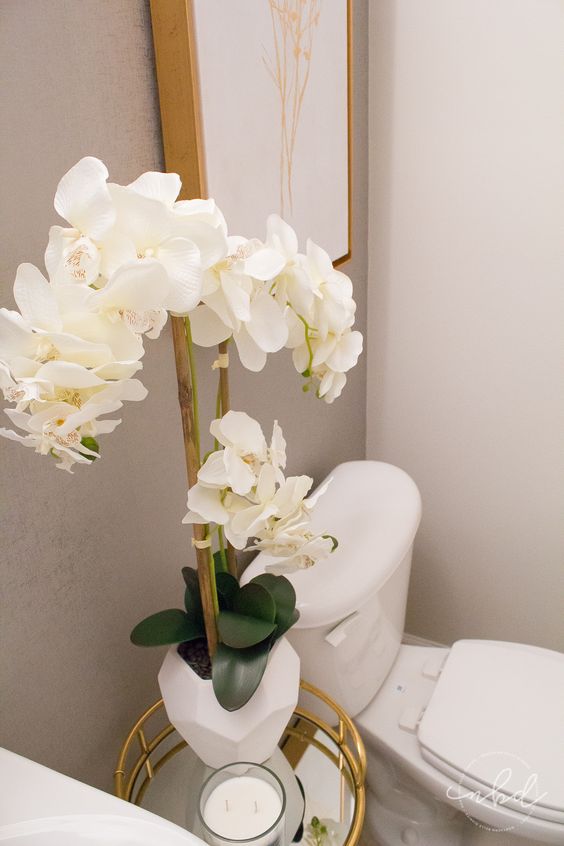 Decoration is very important so that the room looks attractive and not stiff. To give an elegant and soft side to a small bathroom, flowers are the right decoration. The presence of flowers in the bathroom will also give a sweet look. Besides that, the flowers placed in a white vase will make the bathroom look a little classy.
Simple Elegant Small Bathroom with Wall Mural Decor
Simple appearance is sometimes more attractive. A bathroom with a simple appearance does not mean that it cannot be made to look elegant. In fact, by applying a simple concept to the bathroom, a small bathroom will not only look elegant, but will also feel wider and more comfortable.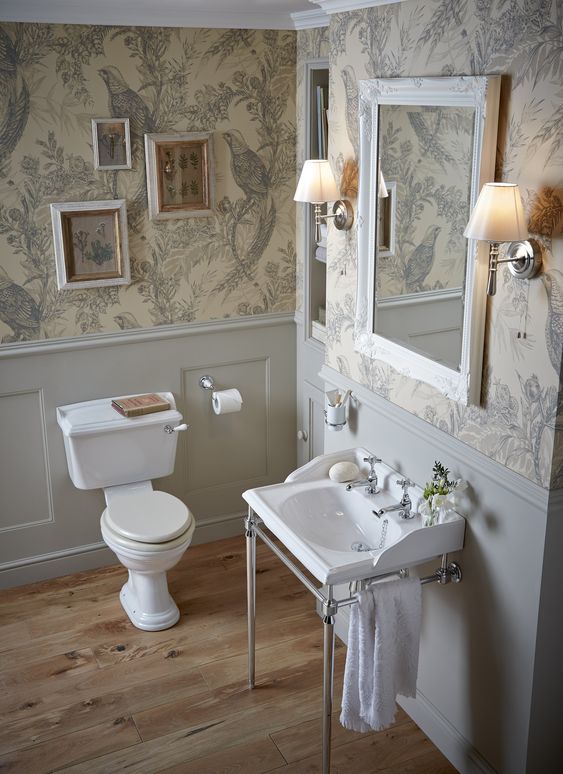 To make a bathroom look simple and elegant, you can use items that are only needed.
In addition, you also have to know the right decorations to make the simple bathroom look elegant.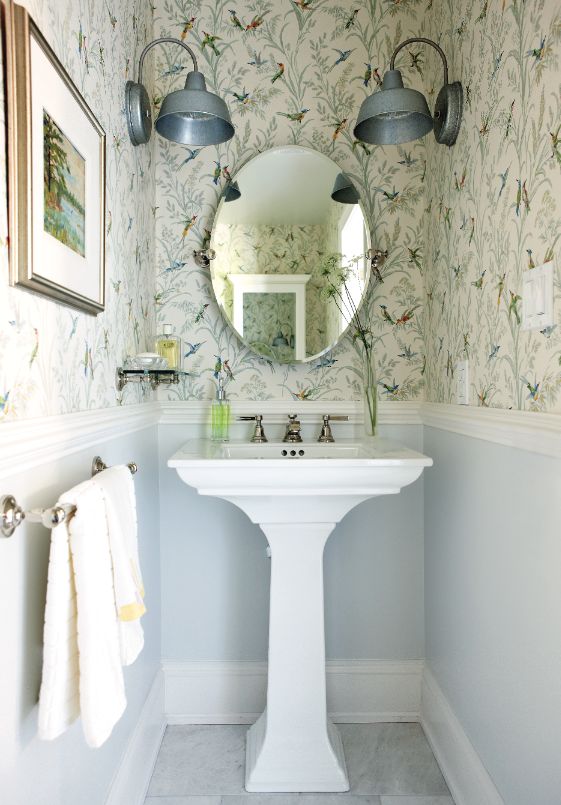 Wall murals are indeed the most appropriate decoration to make walls look attractive without having to use several items as bathroom decorations. You can also choose a wall mural with the motif and color you want.
To give an attractive appearance, you can apply a wall mural from the middle to the top of the wall. In the middle, you can apply wood trim so that the paint and wall mural don't look stiff or rough.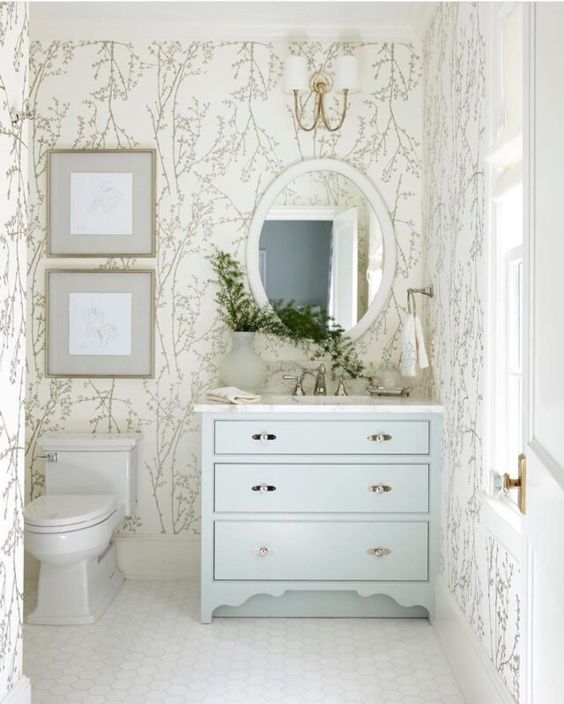 To give a simple and elegant impression, the appearance of the bathroom is indeed made dim or a little dark. To make the bathroom look bright, use white bathroom items, such as mirror frames, sinks, bathtubs, toilets, and so on.
Wall Lamp on The Side of The Mirror
To give a simple, attractive appearance, wall lights are the types of lights that you can choose from. Due to the lack of wall decorations, wall lamps are the right item to make bathroom walls look more attractive.
And do not forget to use warm lighting to make the atmosphere in the bathroom feel cozy.
Elegant Small Bathroom with Big Mirror
For those of you who want your small bathroom to look elegant but in an easy way, you can use a large mirror. Mirror is an item that is definitely in the bathroom. Usually, mirrors are used to make it easier for you to wash your face and brush your teeth.
However, now the mirror function is not only to make it easier for you to do your activities, but can also be used to decorate a room, especially a small room.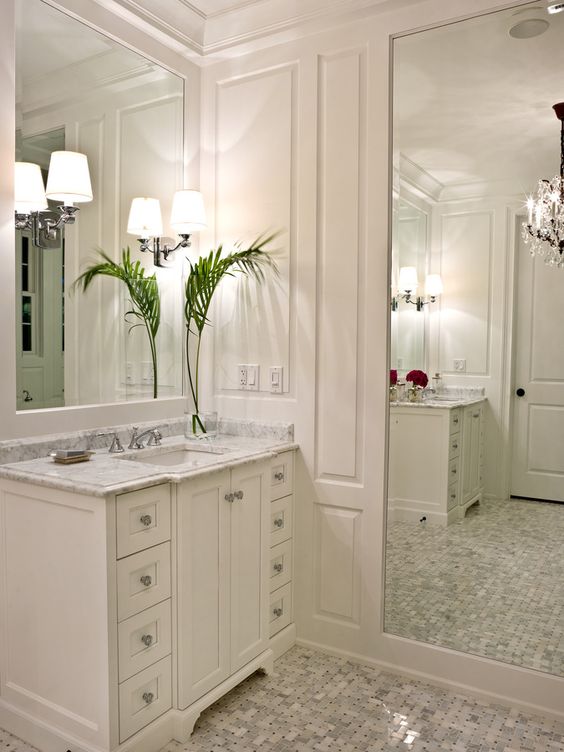 The use of a large mirror in the bathroom can make a small bathroom appear wider and bigger. In this way, you will no longer feel cramped and stuffy in your small bathroom.
In addition, a large mirror will also make the bathroom look brighter, especially the bathroom with white shades. The lights used in the bathroom will reflect on the mirror and this is what makes the bathroom appear brighter. The sparkles of the lights seen in the mirror also make the bathroom look more beautiful and elegant.
Conclusion
As the smallest room, some people have difficulty decorating the bathroom, especially the bathroom in a minimalist house. Even though it is the smallest room, the bathroom is also the room that is most often used. Therefore, the comfort and appearance of the bathroom cannot be underestimated. The small bathroom must be made to look attractive and feel comfortable.
Making a small bathroom look elegant is the right idea to make a small bathroom look small. And of course it must be with the right decoration. And after reading this article, you can Make Your Small Bathroom Look Elegant with These Decoration Ideas. So, happy trying!