Simdreamhomes.com – You must be familiar with the word rattan. Rattan is a natural element that is often used as a craft. Ratan is also a raw material for making items or furniture for the home, such as benches, baskets, tables, lamps, and many more.
An item made certainly has its own functions and benefits. Likewise, items made of rattan.
There are so many benefits that will be obtained from using items made of rattan. Here is the explanation.
1. Easy to Move Around
Sometimes a room that has never been renovated will look ordinary and even seem boring.. Therefore, it is very important to change the layout of the items in your room. This aims to create a new atmosphere and appearance so that the room is not boring and will feel comfortable.
Imagine if the items in the room had such an outrageous weight. Automatically, you will have difficulty moving these items.
Furniture made of rattan has a lightweight. So, using furniture made of rattan will make it easier for you when renovating or changing the layout of existing furniture in the room.
2. Has a Strong Texture
When we want to buy the items, surely we want them to last a long time, right? With this, choosing items made of rattan is the most appropriate choice.
Rattan has a strong texture so it has long durability. The price offered for furniture made of rattan is also affordable. Not as expensive as furniture made of teak wood.
Although strong, the rattan has a smooth and slippery texture. So, you do not have to worry about your skin being scratched and injured. Furniture made of rattan is much safer and more comfortable.
3. Bringing a Fresh and Aesthetic Ethnic Nuance
Ethnic appearance tends to use natural elements. With this, the rattan becomes one of the right elements to use in bringing an ethnic appearance into the room.
Using several items made of rattan as room decoration also gives a fresh appearance. This is because the rattan has a bright wood color. Some items made of rattan will also look aesthetic. And of course, this is will make the room in your house look more attractive.
4. Rattan Can Be Made Anything
Each item certainly has its own advantages, as well as rattan. The advantage of rattan is that it is easy to shape and can be used as anything. This is because the rattan has an elastic yet strong texture.
There are lots of beautiful and interesting crafts made of rattan, such as:
The mirror is an item that is definitely in every home. Apart from being a makeup tool, mirrors are also an attractive wall display. Therefore, there are many variations of mirrors that we can find, one of which is a mirror with a rattan frame.
The use of rattan as a mirror frame makes the mirror look very cute. Suitable for use in simple room decorations.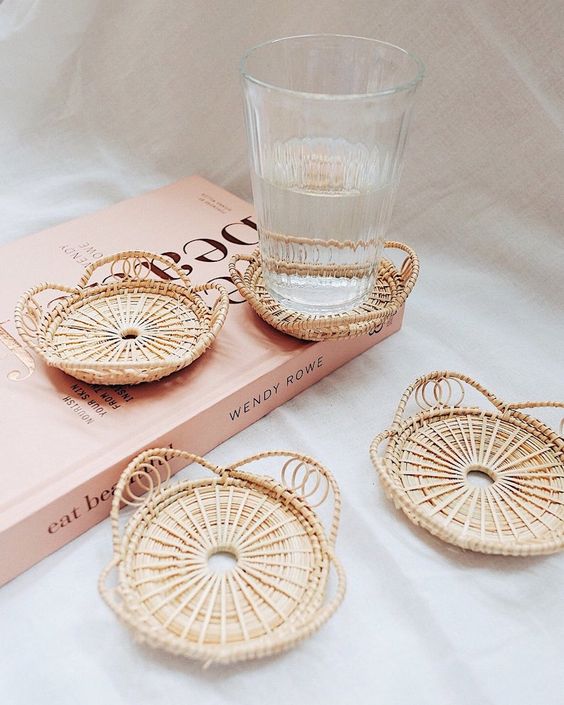 Simple things can also be interesting and beautiful things, like coasters. Coasters can be used to decorate the dining table so that the dining room looks attractive. The use of rattan coasters makes the dining room look sweet and beautiful.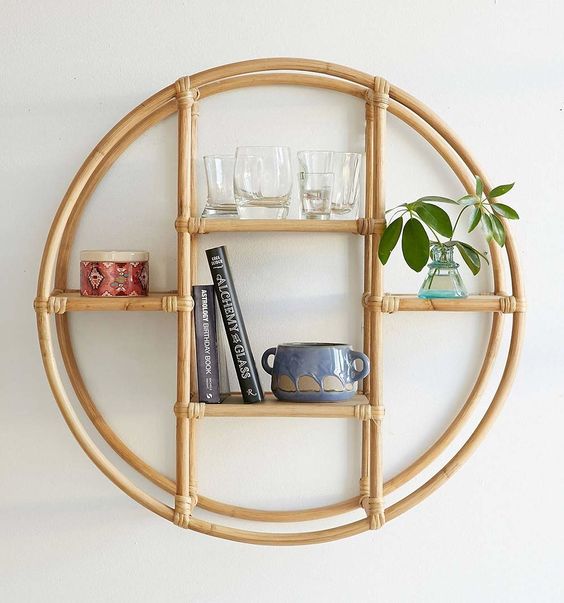 The floating wall shelf is the most appropriate item to use to make a room look attractive. Usually, a floating wall shelf is used to decorate a small room. By using a floating wall shelf, a small room will look attractive without feeling cramped.
Rattan floating wall shelf is the most appropriate choice. The rattan element brings a warm feel. In addition, the color of the rattan works well on walls of any color, especially bright colors.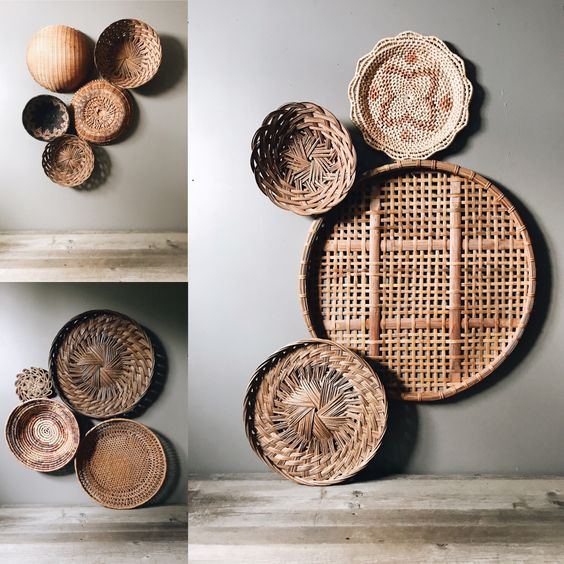 To make the room look attractive, wall displays are really needed. Walls are indeed the most appropriate media to decorate because walls have a considerable influence on the appearance of the room itself. By utilizing the wall as a media for decorating, the room will look attractive without having to feel cramped.
Wall displays made of rattan are the most fitting displays. The color of the rattan will look cute when juxtaposed against a wall of any color.
Some people simply do not know what  the differences between a rug and a carpet is. Indeed the carpet and the rug are fairly the same. It is just that the carpet has a large size and the rug has a small size.
The rug is usually used as an additional item in making the room look more attractive. So, it can be said that the rug is a room decoration.
Rug made of rattan will look very attractive and ethnic. And here, you will get an aesthetic appearance room.
5. Prices For Items Made of Rattan are Relatively Cheap and Affordable
When we want to buy the items, of course, we want good itmes but have affordable prices. You can get this by buying furniture or other items made of rattan.
Furniture made of rattan is different from furniture made of teak or mahogany. To get furniture made of teak or mahogany, it really costs a lot of money. However, if you want strong and attractive furniture, furniture made of rattan can be an option. The price offered is much cheaper and more affordable.
6. Can Make A Simple Room Look Sweet and Beautiful
Who prefers a simple interior but looks cute and beautiful? To create an interior like this, of course, you have to use the right furniture or items.
Presenting natural elements is an alternative way that you can apply. Furniture made of rattan is one option. Here are some furniture made of rattan that can make a room interior look sweet and beautiful: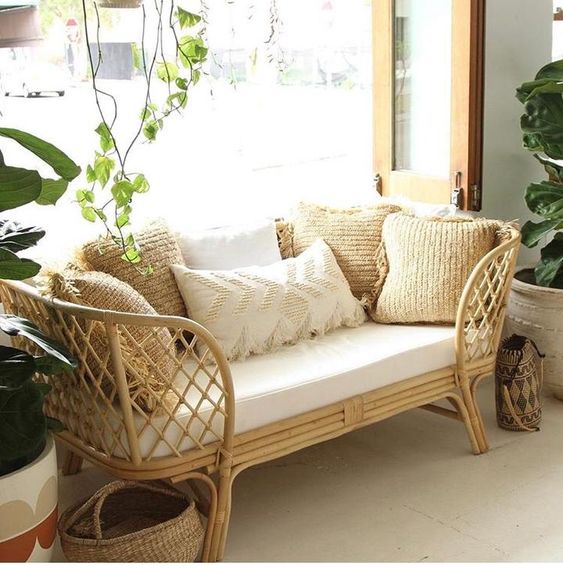 As the main room, the living room must be made attractive. And for a simple living room, using a rattan couch can bring a bright atmosphere. In addition, the rattan element can create a warm atmosphere that is so comfortable.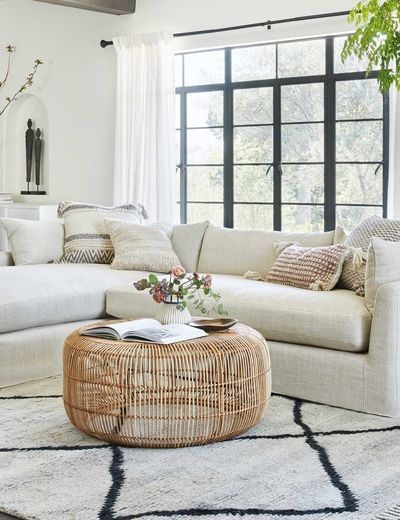 Couch and table have become an inseparable pair and must exist in the living room. To create a warm atmosphere, the rattan couch is not the only piece of furniture that can be used.
A living room table made of rattan is also a piece of furniture that must be chosen to make a simple living room feel comfortable. The circular rattan table will look cute but simple in the living room.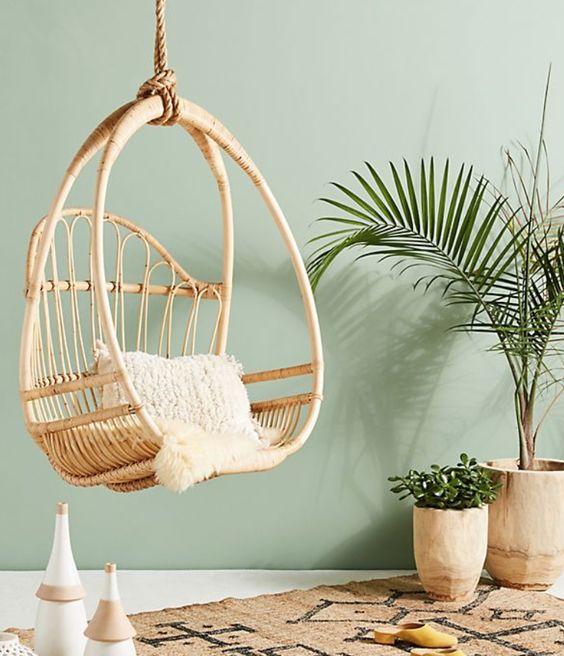 Making a cozy spot in the house is the most interesting idea. It is very necessary to create the most comfortable spot in your house so that you feel at home and don't get bored while at home.
The rattan swing chair is the most appropriate furniture to use in creating the coziest spot at home. The swing chair can be placed in the corner of the room. Adding a small soft mattress and couch makes the swing chair feel more comfortable.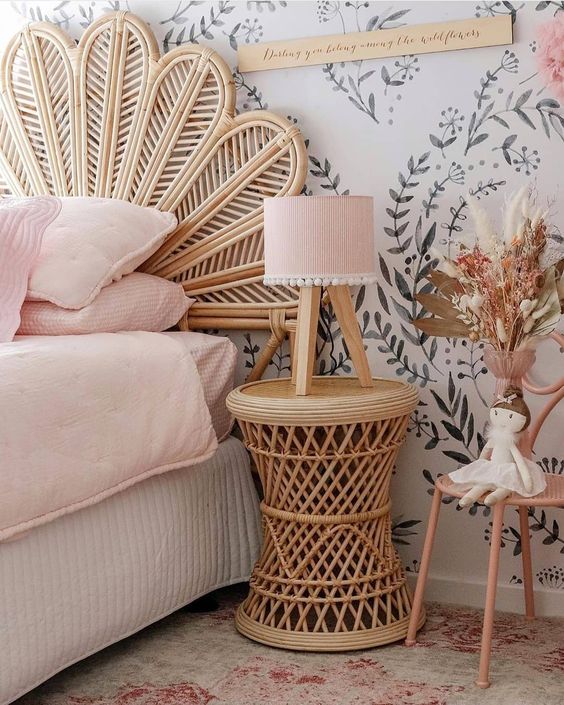 Not only the bedside table that is used must have a drawer. To create a different, ethnic, and attractive appearance, a rattan bedside table is the most appropriate choice. Placing a night light on it makes the rattan bedside table look more attractive and perfect.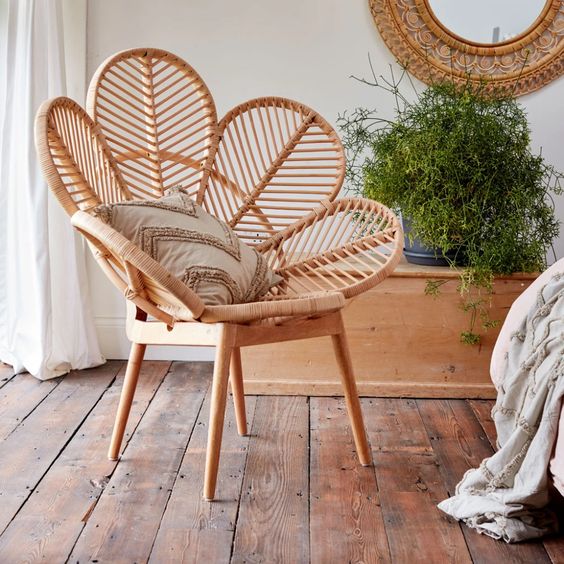 Benches become furniture that is never absent at home. Benches do have a very important function. The use of a rattan chair will make you feel comfortable to make a simple room feel comfortable. Because rattan is easy to shape, there will be many very interesting bench models to choose from.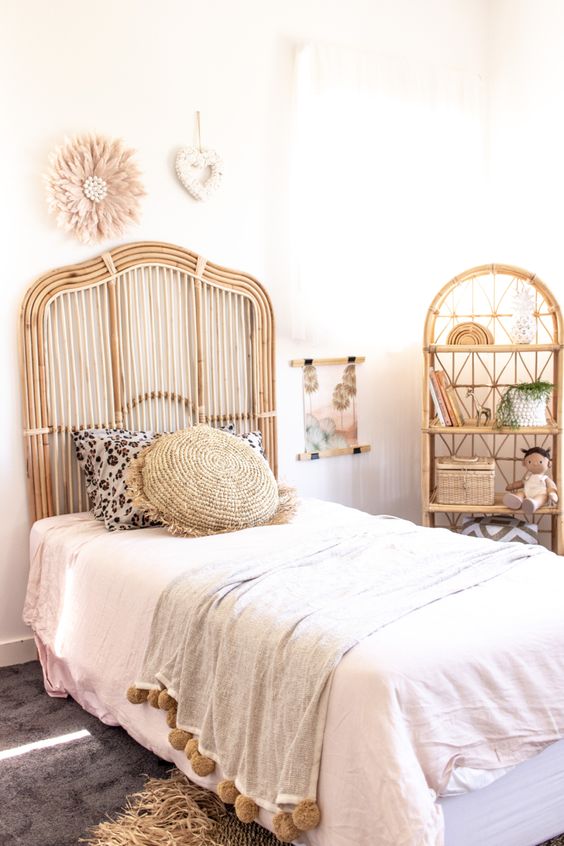 As the main item in the bedroom, the bed has a big influence on the appearance of this room. Adding a headboard to the bed is an alternative way that you can apply. The rattan headboard is the right choice. The rattan headboard can make a simple bedroom look attractive. The use of rattan elements is also able to create a calm and warm atmosphere so that the bedroom not only looks attractive but also feels comfortable. Try to choose the simple rattan headboard if you want to have a simple and beautiful bedroom.