Simdreamhomes.com – A gorgeous and peaceful living room can be the best space in our home to enjoy ourselves. Take a break from all the hectic times, especially for everyone who lives in a big city that far from nature's lives. Sometimes we need to refresh ourselves to build peacefully mind. One of the ways to get a peaceful situation in our home is by applying the right decorative plant setting in our living room. Build a green living room can help us to refresh our body and mind. It will make our room more interesting, gorgeous and really good for our health.
Kind of Plant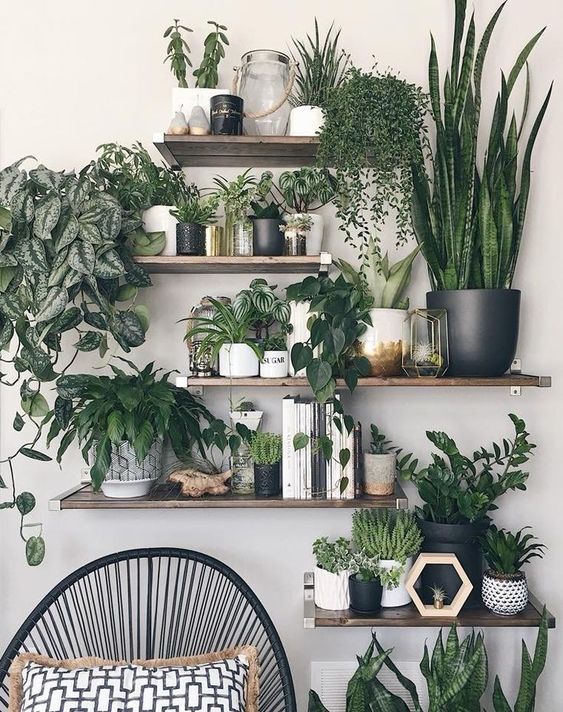 There's a lot of kind of indoor plant that we can choose to decorate our living room. For example, bunny ears cactus, zebra plant, and many kinds of flowers. They have different sizes and colors that we can mix and match them to make them suitable for our best green living room. Bunny ears cactus can be the right choice to decorate our green living room. This plant has a small and bigger size. So we can choose one of them depends on our tastes. Either artwork or solid pot can make this plant look more perfect.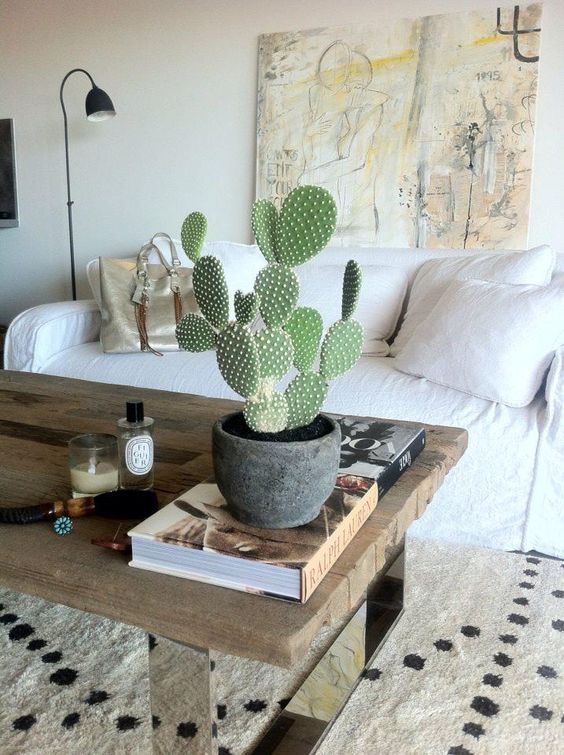 Another indoor plant that can be the best idea for decorating is the zebra plant. This plant also has a different size and there is also the fake plant of zebra plant if you want. This plant is really sweet if we put it on the sideboard in front of the big mirror, that's really great idea. If the size big enough, the best placement that can apply is on the floor, in the corner of the living room.
The snake plant also can be the cool alternative to fill your green living room. Pattern plants indeed always more eyecatching than solid plants. Place it beside our sofa, or beside the rectangle mirror in the corner of the room. It can be the right idea to do.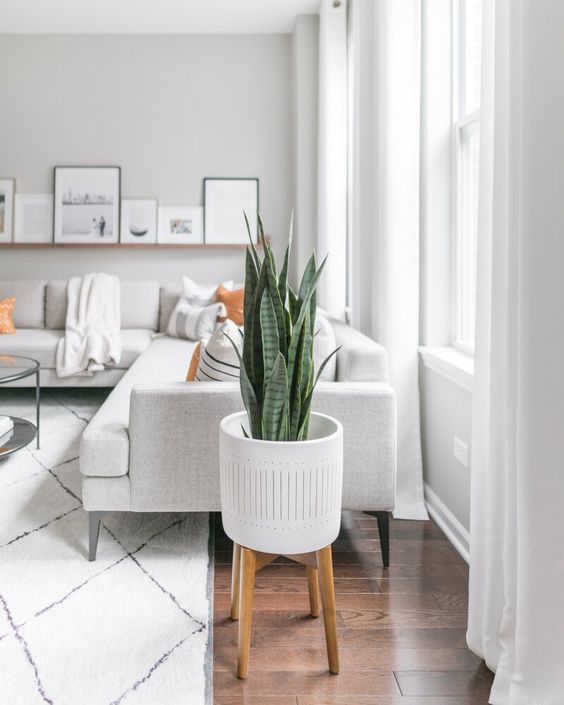 Calathea is one of the indoor plants that have a different color besides green. Usually, they have green and purple colors. It can be placed in the living room that has other stuff with purple colors. So, placing this plant will make the living room have a great combination and of course gorgeous.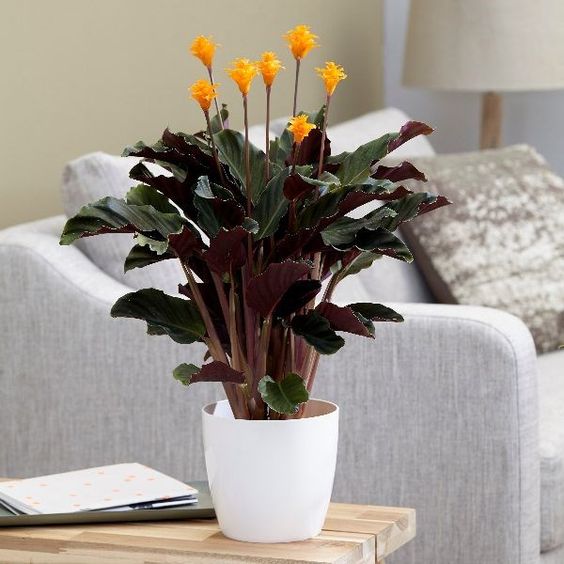 Peace lily also has different colors besides just green it has white colors on the top part. It makes this plant look so beautiful. Living room with the wood wall can be really nice if using this plant to decorate. Placing it in the pot can be better than on the wall because of the big enough size that it has.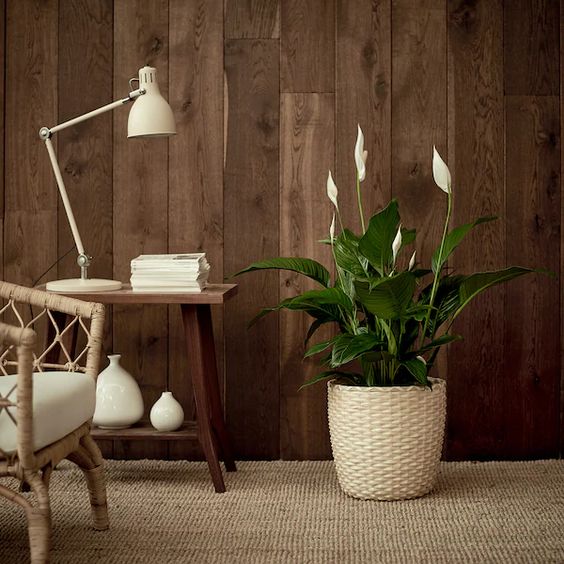 Color
The indoor plant has so many variations of colors, not just green, it can be purple, white, red, etc. The type of color also has differences. There are solid colors and pattern colors like snake and zebra plants. Color selection needs to suitable with the colors of our living room stuff and wall. Choosing green plants to decorate the living room with bright colors and contrast with green color, for example white, yellow, or some soft colors. For the living room that has a dark wall color, we can choose a bright indoor plant color, like flowers with soft color, for example, white and pink rose in the jar. However, if we have a white wall color and dark color sofa. We can choose an indoor decorative plant that has the same color or similar to the sofa.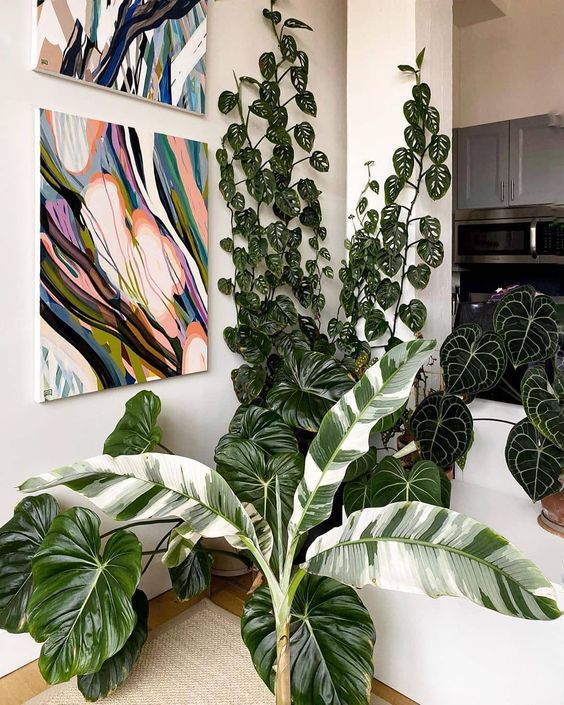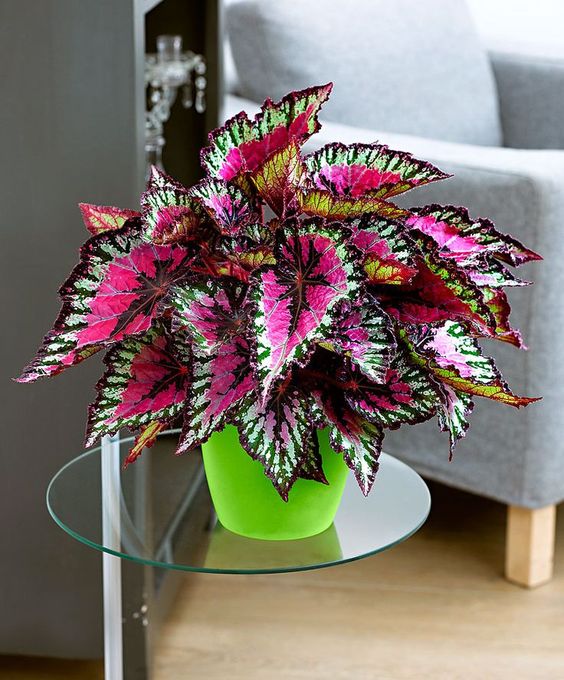 Size
The selection size of indoor plants also has a big impact on balancing decoration. It is impossible to put a big pot of plants on the table. So there are some right ideas to make it beautiful. One of the examples is to use tiny succulent on your living room table. Other alternatives, put some of them in front of the big mirror. That will make your mirror looks more fresh and alive.
For the bigger plants that have a bigger pot, we can place it on the corner of the room, that can fulfill your corner decoration rightly. In addition, the medium size of an indoor plant can be put beside the sideboard or beside the sofa. Do not forget to mix and match between the plant's color, pot's color, and colors of your living room.
Potting
Potting can be a great thing to do to give a big impact on the final appearance of your green living room. There are several ways to decorate your decorative plants so the room looks more pretty.
Tiny Succulent
This kind of potting has a unique shape. They are similar to tiny shapes. So they can be placed in so many spaces in the living room. For example in front of your big mirror, on the sideboard to complete your frames there. It also can be placed on your side table beside the sofa or the main table in your living room. Put less of them on the main table than on your sideboard. Make artwork on its little pot can be the best choice to make it looks more colorful.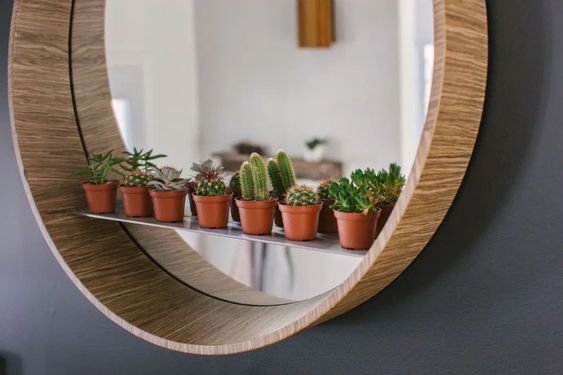 Wall Mounted
Wall-mounted potting also can be the right choice for you who want to change painting as your wall decor in the living room. Using the plants as your wall decor can make the atmosphere in the living room more fresh and green. A living room with a white wall color can be really suitable for this way. To make the plants stick to the wall, using used bottles and coloring it with white colors and stick it using nails can be the simple way to do.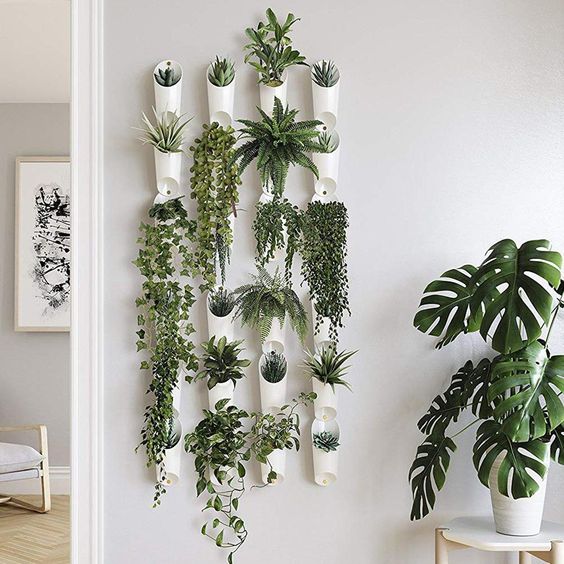 Indoor Water Garden
Besides, ground plants itself, we can also choose aquatic plants to decor our green living room. One of the ways is we need to DIY. Provide a big or small glass bottle. Then provides the ornamental stones to fill the bottle, watering it, and put some aquatic plants, decorate it until it looks balanced and beautiful. The best place to put a water garden is on the sideboard or near the window.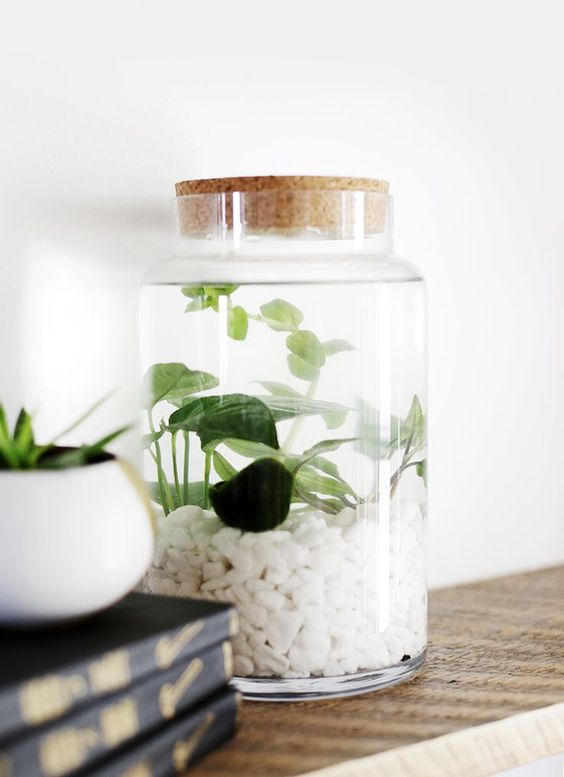 Hanging Plants
One of the most gorgeous decorative plant placement is a hanging plant potting, as we can see the picture below really beautiful. Hang it near the wall to make the room looks gorgeous. We can make it from the wood with a circle shape. Or we can put in a ball glass pot and combine them with the lamp.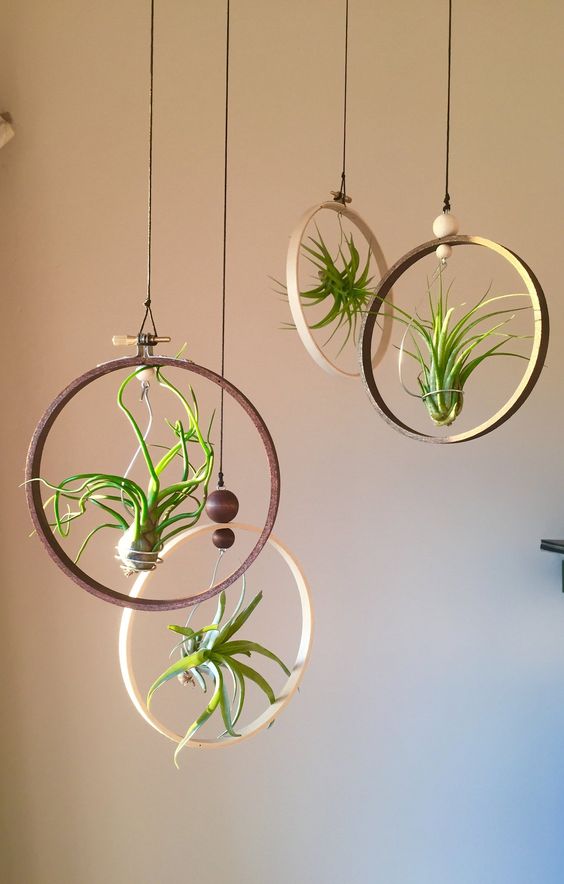 Flower Jar
The last idea to decor the gorgeous living room is by placing some flowers on your side table. Either solid or transparant pot can be the choice for flower jar. The soft color of roses can be the best choice to fulfill your living room with white wall color. We can also choose dark and contrast colors for the flowers like a red rose and other colors.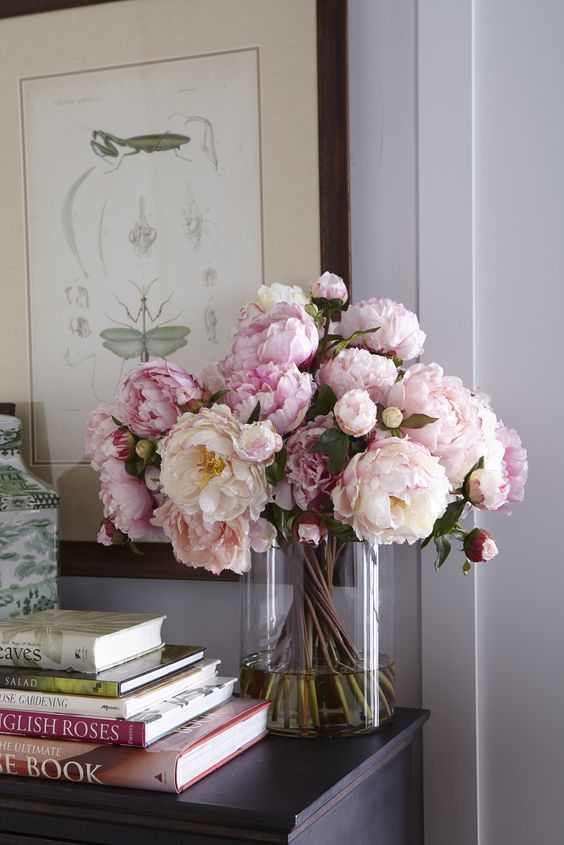 Placement
The selection of the right placement of indoor plants can build a fresh and profitable living room. If we choose flowers or other plants that have a good smell, choosing it near the sofa is the best idea. We can smell it easily while reading or just sitting there. In addition, we need to consider the placement for different sizes of plants. Small plants are suitable to be placed on the high spaces. If it is quite big, it will be nice on the floor, beside the sofa, sideboard, or on the corner of the living room.