Simdreamhomes.com – As a room suitable for gathering with family, the dining room must be made as attractive as possible. Attractive appearance in the dining room can bring comfort to the room as a whole. With this, anyone in the dining room will certainly feel at home.
There are many ways to make a dining room into an attractive and comfortable room, and of course is to choose the right decoration. The wall is the main medium that can be decorated. This is because the wall has a considerable influence on the appearance of the room itself.
So, do you Wanna Have an Attractive Dining Room? Here Are Beautiful Wall Decor Ideas You Can Follow. Let's check it out!
1. Wallpaper
Want to give an interesting touch to the entire dining room wall? Wallpaper into a wall decoration that can be your option. There are many types, colors, and motifs of wallpaper. Choose a wallpaper that can create the look of the dining room you want.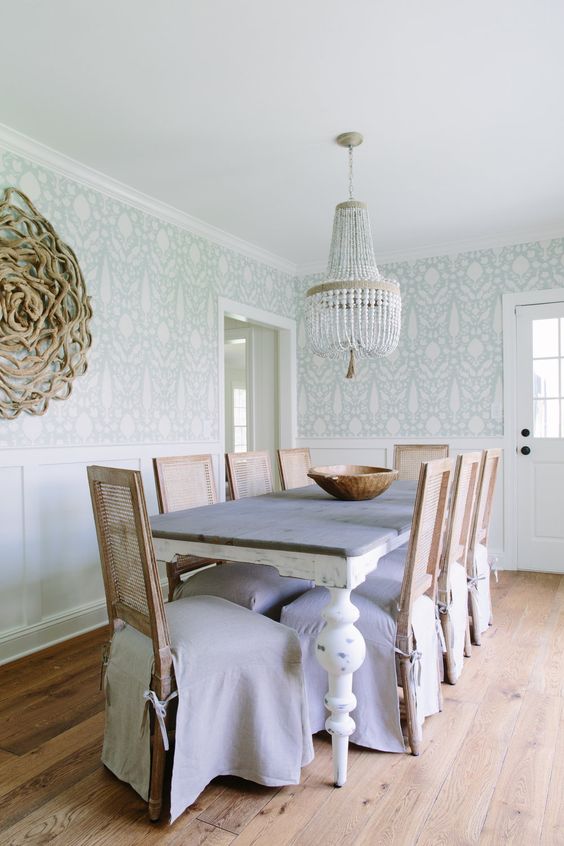 Because using wallpaper is enough to make the dining room walls look attractive and crowded, then you no longer need another wall display.
Here are the various colors and patterns that are appropriate for use in a dining room:
Green Floral Wallpaper for Shabby Chic Dining Room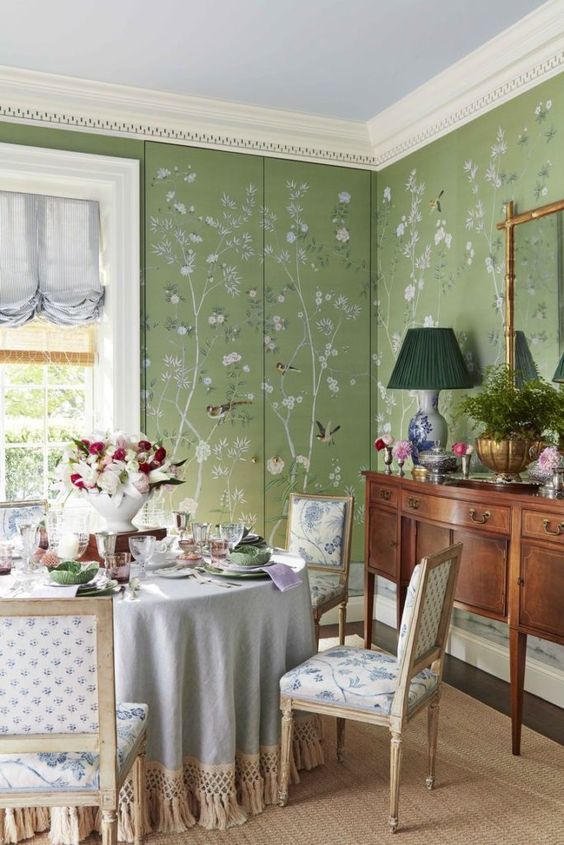 Want to have a dining room like in princess films at Disney? Beautiful green floral wallpaper is an option that you can follow. Green color can bring a fresh feel that is so comfortable. The floral motifs on the wallpaper give a very sweet look. With this, the dining room can be a fresh, sweet, and very comfortable room for gathering and having a meal.
Colorful Wallpaper for Fresh and Beautiful Dining Room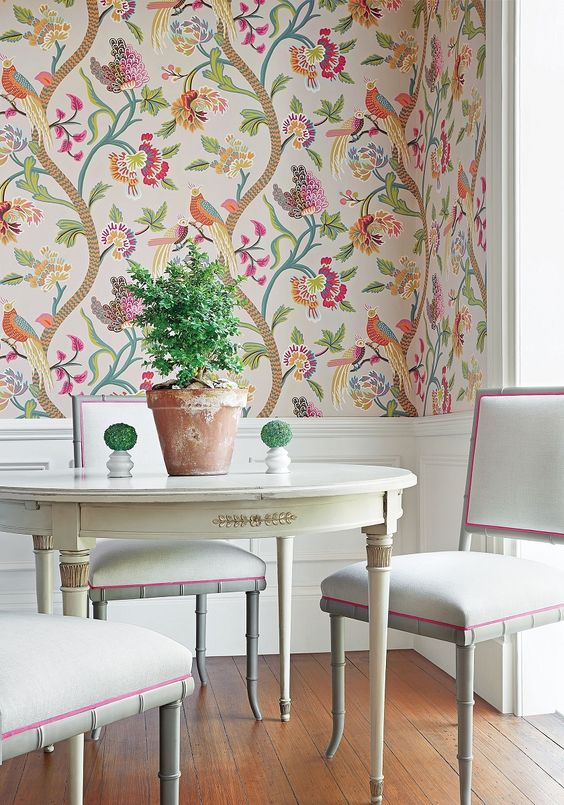 Having a bright and colorful dining room will also look attractive. The colorful dining room will present pleasant nuances that will make this room comfortable.
Applying this wallpaper to a small dining room can make the dining room look not only attractive but also sweet.
Simple Wallpaper Motif with Bright Colors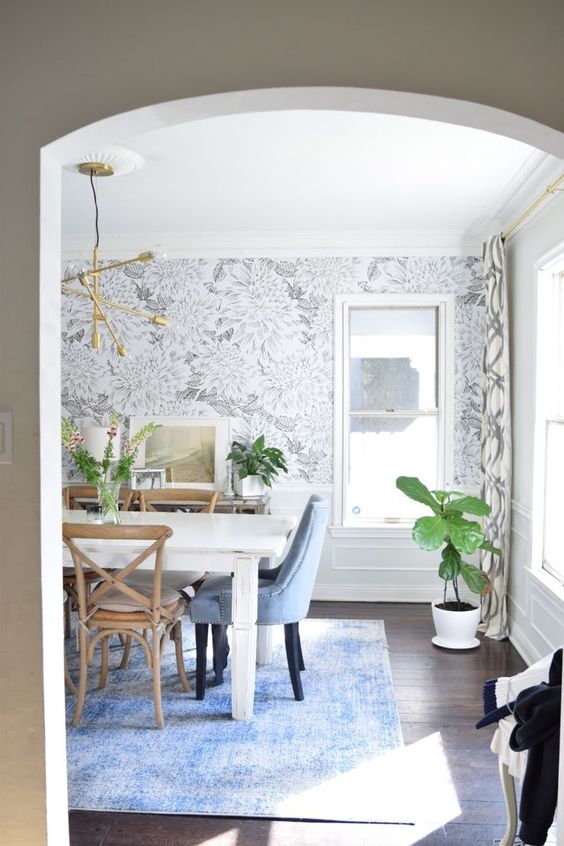 The bright display has indeed become an alternative to bring warm shades into the room. Wallpaper with simple motifs and bright colors become an option that can be applied to the dining room. As in the picture above, the combination of gray and white looks so attractive. The simple appearance is so clearly visible in the dining room. Gray and white colors become a sweet blend to make the dining room look soft and feel comfortable.
2. Paintings
If you like things related to art, the dining room in your house can be made to look attractive and artsy. Paintings become the next wall decoration that can be applied to the dining room. There are lots of paintings that can be used and choose the paintings that you like.
In addition to making dining rooms look attractive and artsy, paintings are also able to emphasize the luxury look of the dining room. As in the picture above, abstract paintings in white and black look sharp on the brown dining room wall.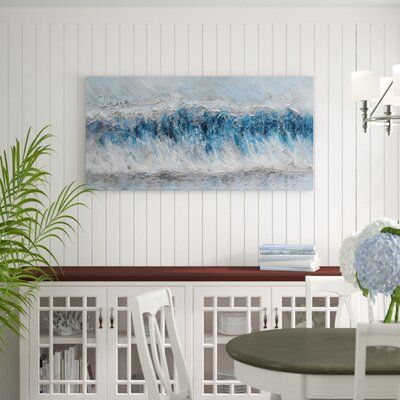 Waves painting is the most appropriate choice for decorating a nautical style dining room. The fresh and warm impression of the sea makes the dining room a comfortable place to gather.
Hanging waves painting on a white wall makes it clearly displayed so the walls in the dining room look so dancing. The combination of white and sea blue is very fitting to make the dining room look beautiful and fresh.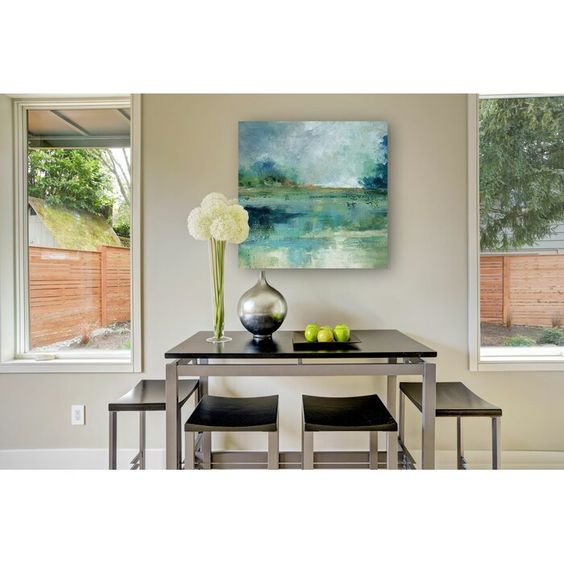 Naturalism painting is very fitting to be used for a minimalist style dining room. The existence of naturalism painting on one side of the dining room wall gives a different feel. Simple but soft is very attached to the minimalist dining room. Various natural colors in the paintings give a very attractive appearance for a minimalist dining room.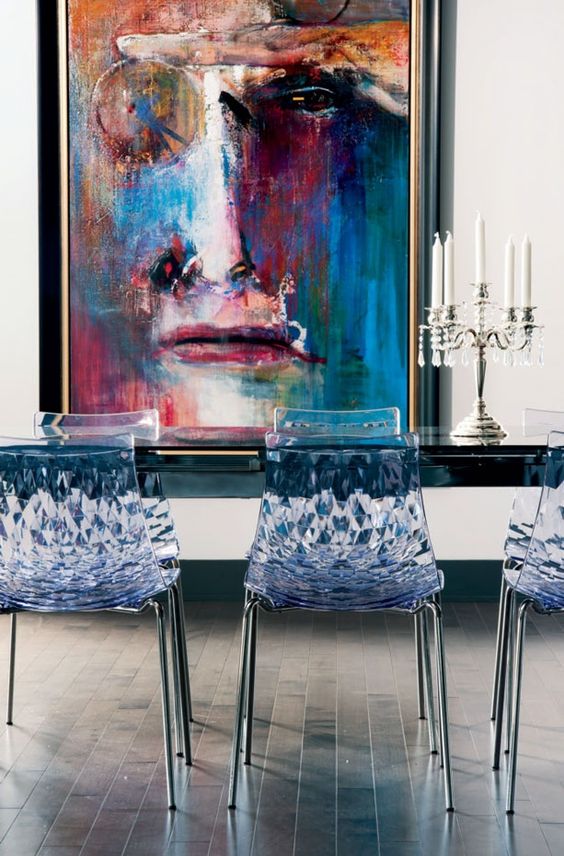 expressionism painting with a colossal theme makes the dining room look attractive but still simple. Expressionism painting with a large size is perfect for making the dining room look luxurious and elegant. Giving a black frame makes it look stand out and strike on a white wall. With this, you no longer need the other wall displays to make the dining room look beautiful and interesting.
3. Photos
Who likes the art of photographing? This certainly can be used to make the dining room look attractive. It's a shame if your photos are only stored in the camera or memory card. Then print some photos that you think are interesting and give a picture frame and then hang it on the dining room wall.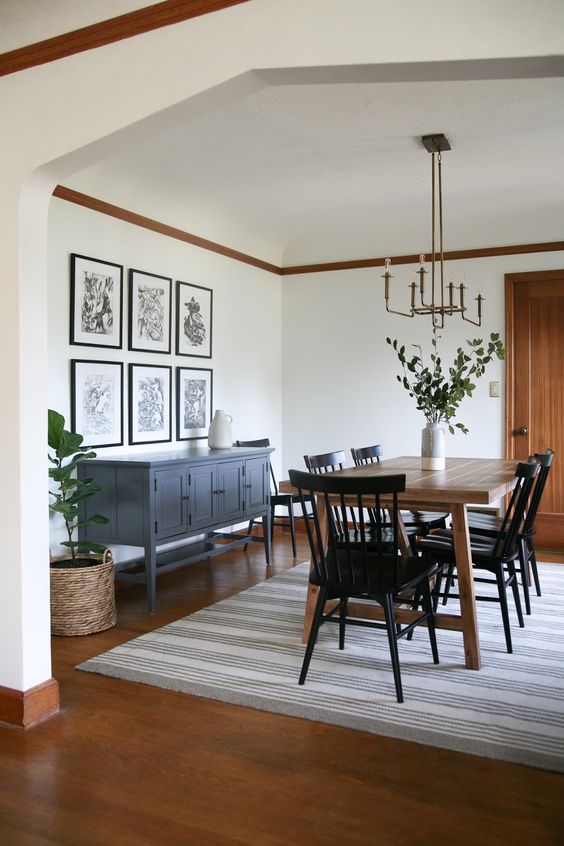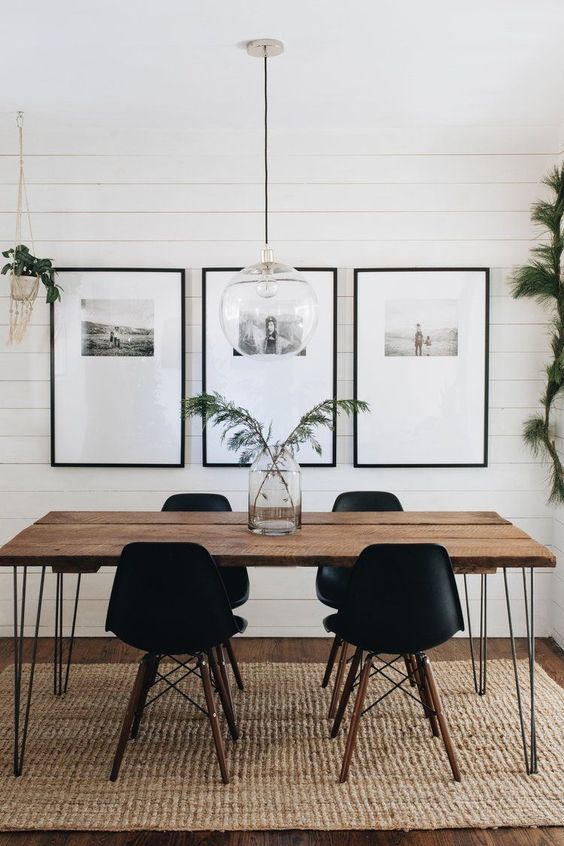 For photo size, you can adjust it to the size of your dining room and your taste. Try to hang photos neatly so that the dining room looks attractive. In this way, the dining room will become a room full of memories.
4. Unique Displays
Unique displays used for dining rooms will make this room look attractive and beautiful. Typically, unique displays will relate to ethnicity and culture. Where this will bring art into the dining room.
Here are unique displays that can be used to make dining rooms look attractive: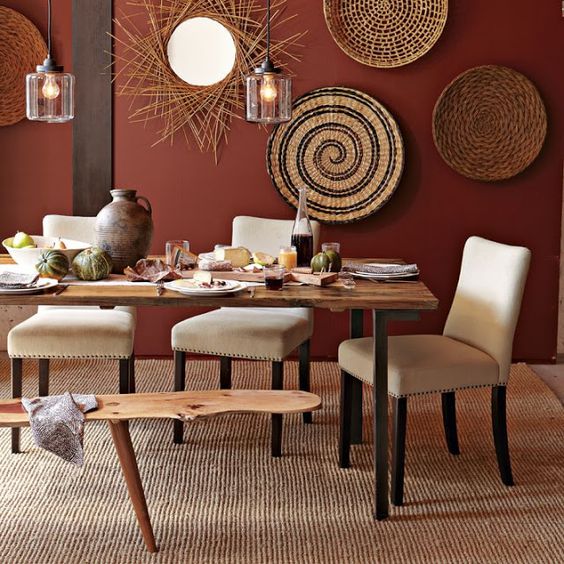 The plates made of rattan may be somewhat rarely known by people, but this one display is able to provide beautiful value to the dining room. Just hang this display on the wall neatly so that the interesting dining room will you get.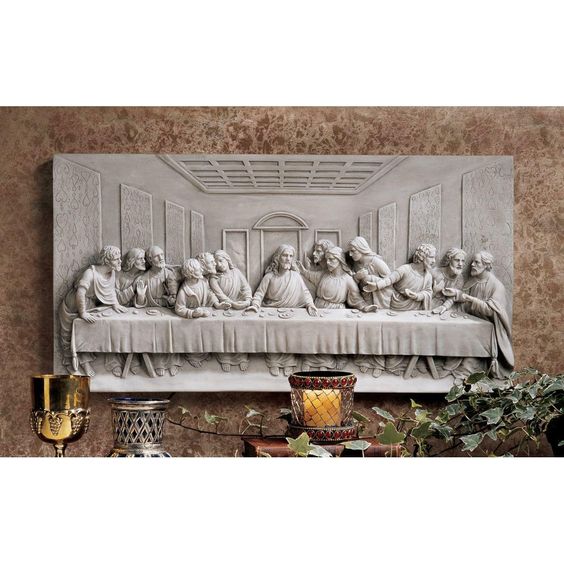 The next wall decoration is in the form of a statue/sculpture. The presence of wall sculpture in the dining room wall gives an attractive appearance and is certainly different from other wall decorations.
5. Mirror
If the mirror is usually used as an item for makeup, but not in interior design. Some people use mirrors to add to the aesthetics of a room.
The mirror becomes a wall decoration that can be used for all types of dining rooms, such as luxury dining rooms, minimalist dining rooms, simple dining rooms, elegant dining rooms, etc.
Mirrors are usually used to decorate small rooms. By presenting a mirror in the room, a small room will look more spacious.
Indeed, there are many benefits of using a mirror in a room, especially the dining room. Choose a mirror with the shape you like and hang it on the right wall of the dining room.