simdreamhomes.com – All parents will certainly be happy to see their children happy. So, don't be surprised if many parents will give the best for the child. Parents will give anything for the things the child likes.
Usually, children will be happy if their room is designed as attractive and as good as possible. And for you parents who want to make your children happy, you can try some interesting designs below for the child's bedroom.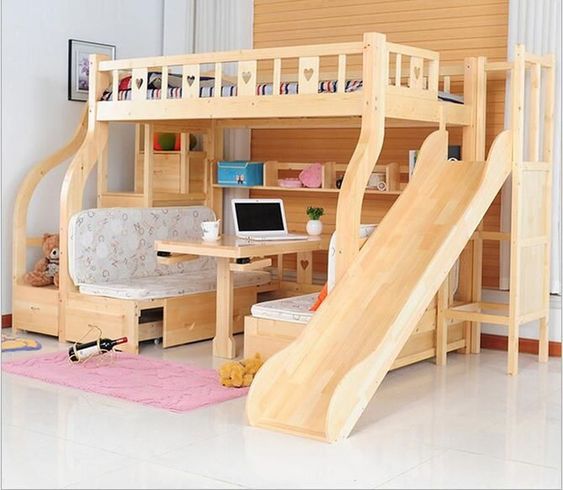 Children will love fun things. You can use the double function of the child's bed. Like the design above, the child's bed is also made as a slide. With this, the child will feel at home in their room. Try to use the safe property. Child safety is number one.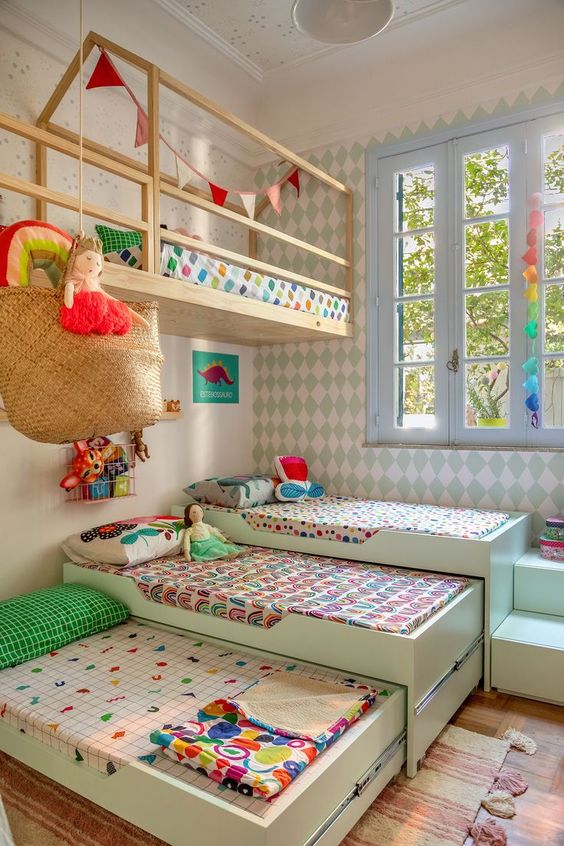 The design above is really attractive. Probably, for those of you who have some children, you can use this design. In this way, your children will gather in one room and joking together every day. The design above also will make your children feel comfortable. Try to use a big window because the light during a day will make the atmosphere of the room is fun.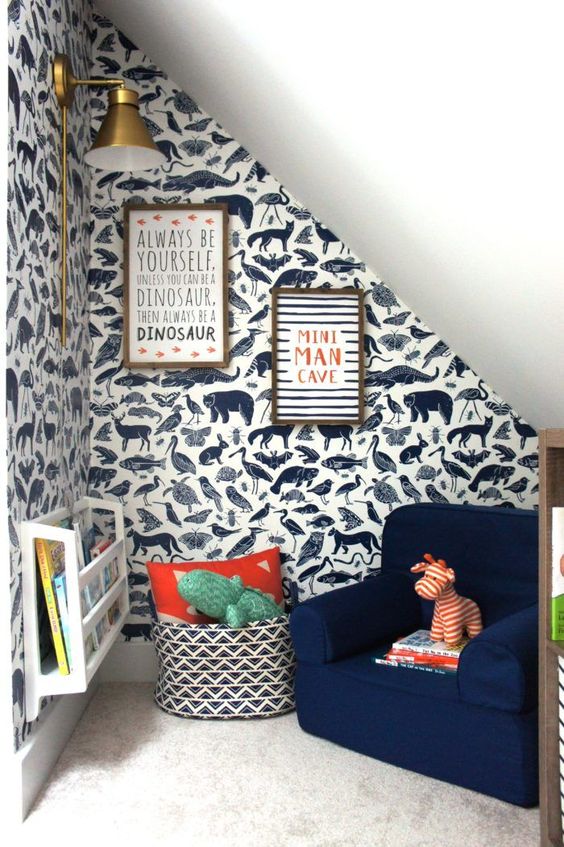 A bed is not enough for a child. Try to add a couch in the corner of the room. In this way, the child will also be trained to read books on the couch. Put the book in front of the couch in order to a child easily to take.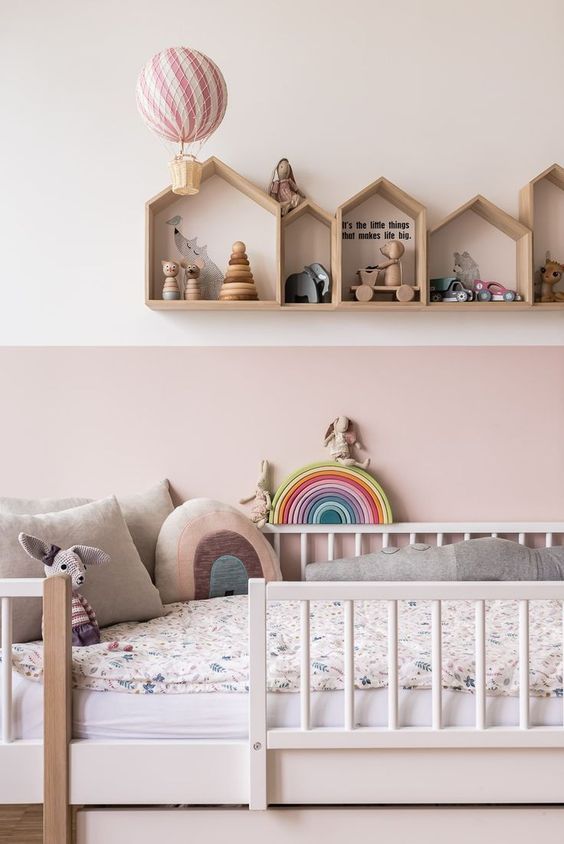 In decorating child bedroom, try to do your best. Decorate your daughter bedroom as attractive as possible but do not forget to see the child's comfort. You can use some unique hanging shelves and put the miniatures or children toys there. In this way, the items will be arranged neatly and your child will feel comfortable in her room.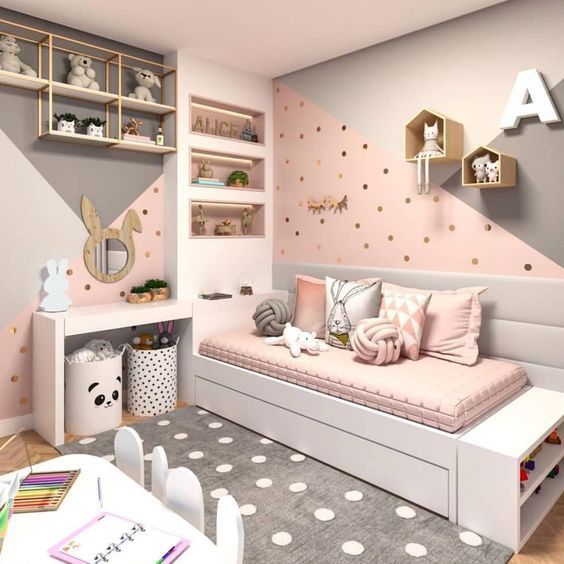 Pink is the color that girls like. You can utilize it and use pink as a base color of the room. To make the look sweeter, you can mix it with grey. The combination of these colors is attractive. These colors will make your daughter room feel comfortable.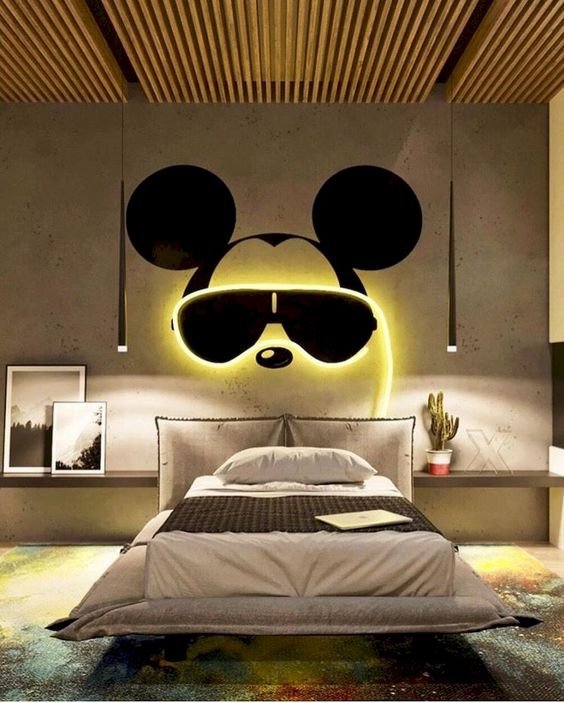 Before making the room for your children, try to know what your children like. If your children love in one of the cartoon characters, you can utilize it to make the room that your kids like. I bet your kids will love and feel comfortable in their rooms.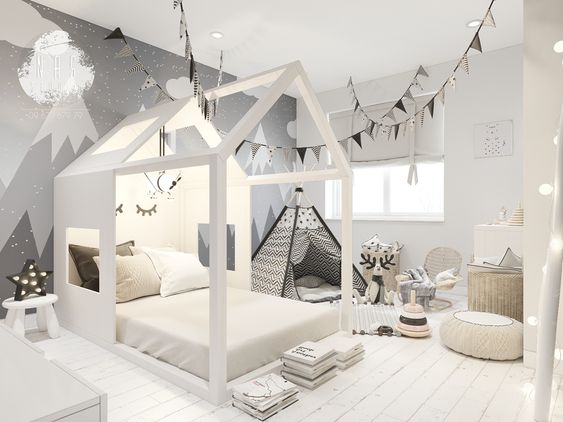 For those of you who want to make a little monotonous bedroom for your kids, you can mix white, black, and grey. The combination of these colors will make your daughter room look sweet. If you want to make the room look sweeter, you can use a property that has a beige color.
You can also use a unique bed for your kid's room. Try to use a low bed for the safety of your children. After that, you can decorate it as good as possible.