1. About the terrace
The terrace is the front of the house and your place to unwind with your family and friend. You can also welcome your guests in your terrace garden while chatting. If you have a minimalist type of house, don't worry because you can find inspiration for a beautiful terrace in front of the house.
We know that most of the terraces used to welcome outdoor guests to relax and chat. The atmosphere on the terrace is more open space and pleasant than inside the house. Therefore you have to make your terrace as beautiful and comfortable as possible. Therefore, In this article, we will provide some examples of beautiful terraces in front of your house that you can use to welcome guests and gather with your family.
2. How to manage your terrace
Setting up a beautiful terrace with flower plants is a lot of fun. Moreover, you have an open space in front of the house because you have many ideas and creativity to make your terrace more attractive. Of course, you feel bored if you are in the house all day. Therefore, there are many ways to make you and your family enjoy your day.
If you are an energetic person and like to decorate your home, you can take advantage of the open space in front of your house as a place to relax with your family and business friends. In this article, we provide some ideas for terrace models. Then, to suit your home type. We hope, if you are interested you can try to make it.
3. Some of the terrace pictures
Nowadays, the minimalist model of the terrace is very popular with people. In addition to the simple model, bright, and the arrangement is also not excessive. So that it makes a comfortable impression for the owner of the house, also gives a beautiful impression to guests. For that, we will give examples of some terrace gardens that you can design for your terrace. For that, let's discuss it one by one in the picture below. Well!Happy decorating.
Garden style terrace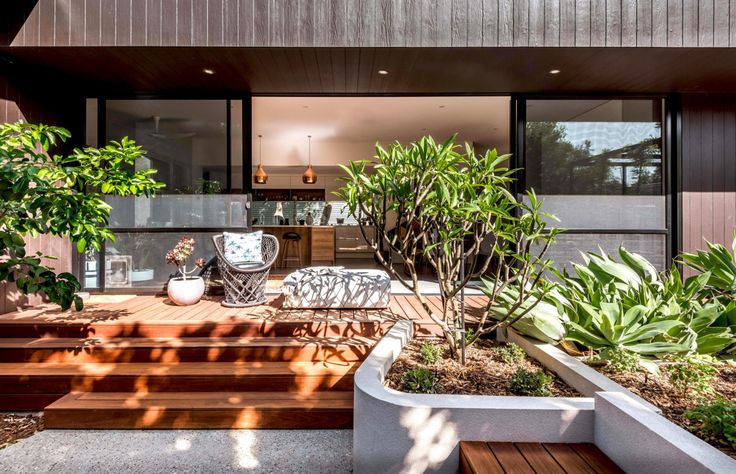 Garden terrace with wooden roof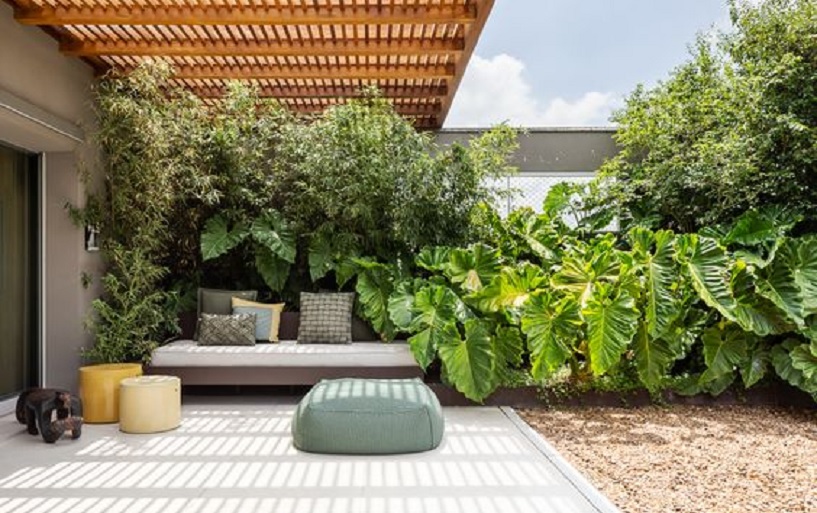 Everyone desires to have a house with a beautiful terrace, then decorated with a garden of flowers and trees. Flowers and trees are said to soothe the soul and relieve your stress.
Lucky for those of you who have an open space in front of the house, because you can get extra space to relax or enjoy togetherness with family and friends. You can see, this terrace is dominated by wood floor material, and don't forget to put a soft lounge chair as a place to sit. You can also replace the recliner with a bean bag to make it more relaxed.
Minimalist terrace with exposed brick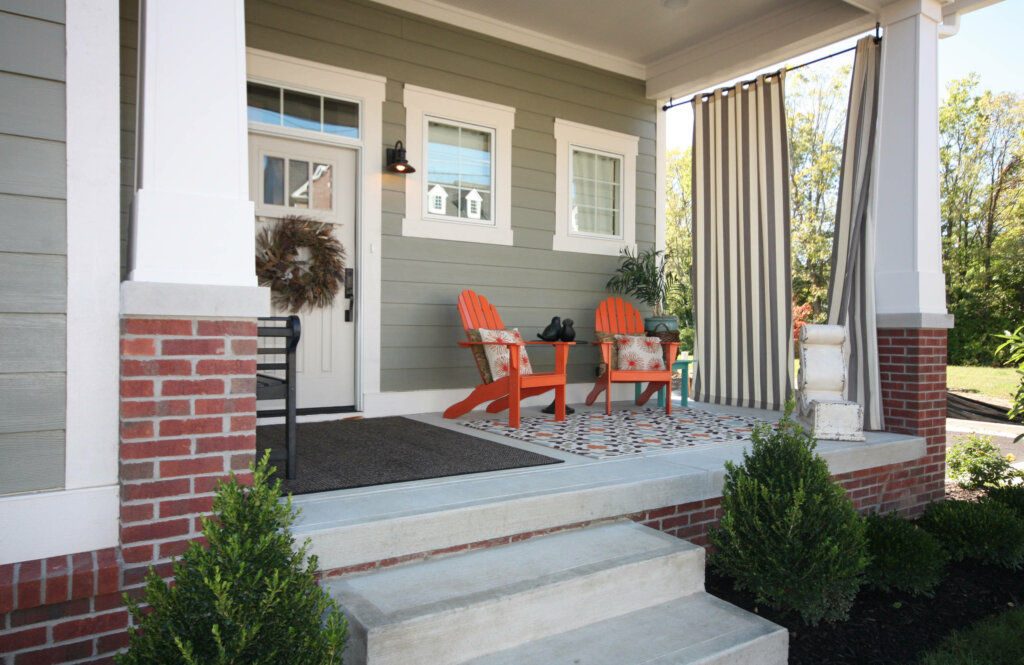 Minimalist terrace with natural stones
The terrace area of ​​the house is designed to be minimalist, showing simplicity, focusing while still maintaining an impressive and stylish appearance. Arranging the front yard of the house can be very profitable. A minimalist design looks a simple appearance is more attractive. This design is suitable for the small terrace. To decorate the front of your house, you can plant flowers and small trees.
Choose ornamental plants such as hanging orchids. To avoid arranging flower pots that are too excessive, simply by grouping them on the corners of the garden and making them lined up in one line. With that, a minimalist terrace is also easy to maintain.
Minimalist terrace with bright natural stones
The combination of white and gray terraces makes this terrace look attractive. For this reason, the combination of white and dark gray can be an option like the terrace of this house. Half of the walls are white, the rest area dark, as are the dark floors. This color combination is the hallmark of a minimalist color.
Bright wall terrace
Many people make it in front of their house with bright colors. They said bright colors make the heart also become bright and cheerful. Moreover, to make the house light, they install spotlights so that the white terrace looks bright at the knight. Then, you can see, the floors, walls, and knick-knacks are all white. That way, the house will look more attractive.
White is eternal with natural stones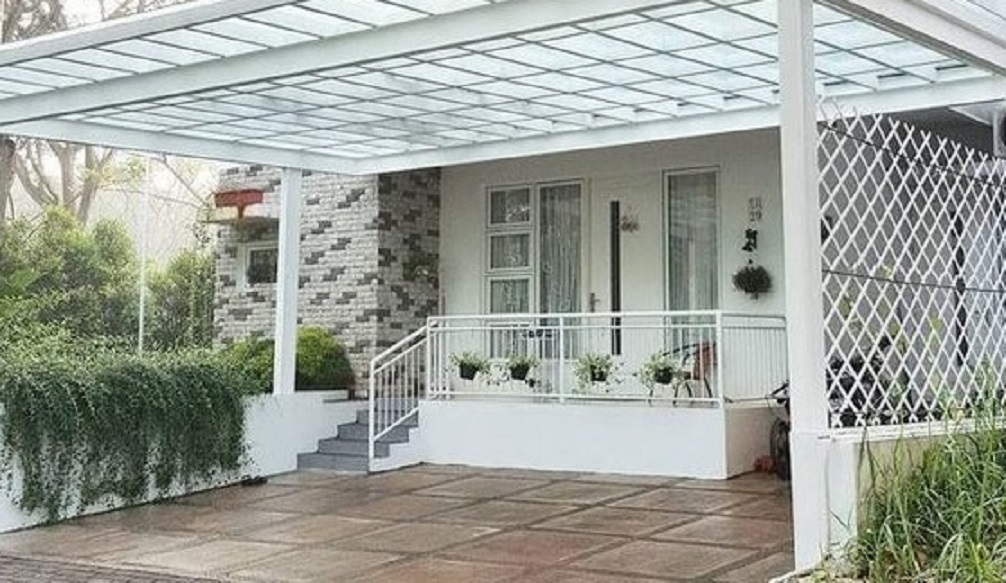 One of my favorite colors is white because white is one of the basic colors and is a timeless color, and it always displays a classic impression and is still attractive.
You can see, the color of the terrace of this house looks beautiful with white paint, moreover, there are accents in the form of an arrangement of natural stone in the corner of the house and dark tiled floors. With this design, the exterior of the house looks luxurious.
The combination of the wooden and natural stones terrace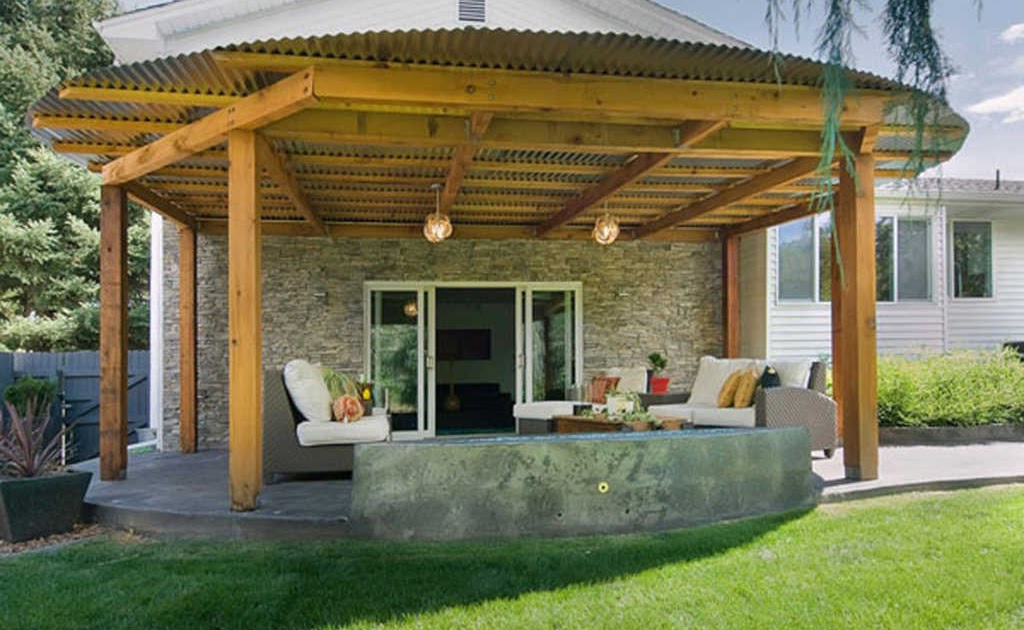 The combination of the wooden and luxurious sofa sets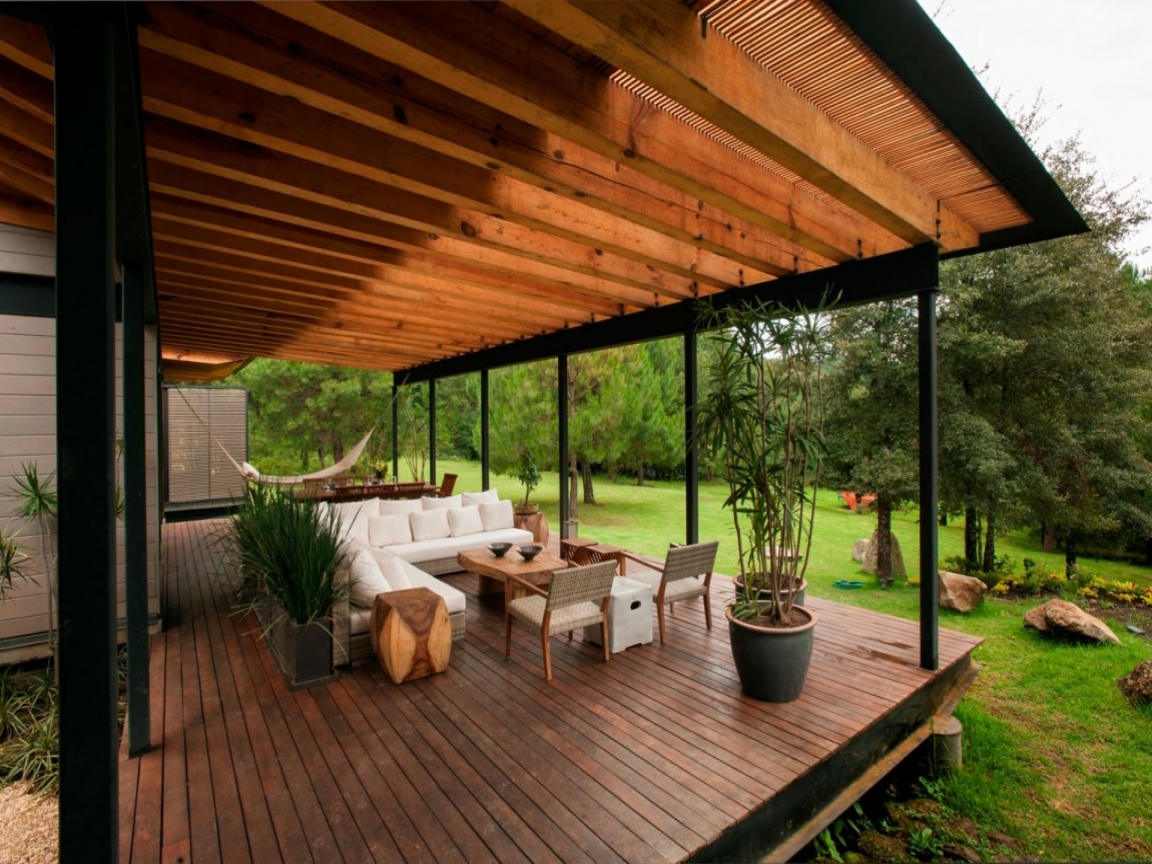 Sometimes you get tired at home. The problem is the atmosphere you are in has not changed. To solve this problem, you have to find another atmosphere, to be more enthusiastic and still have the spirit of life. That's why we share ideas so you can find inspiration to make yourself happy and at home. For that, you can take advantage outside your home by making a terrace according to your wishes. In this picture, you can see the attractive front porch of the house. Surely this nuance will make your passion come back.
In this terrace picture, you can see the furniture with bright colors and natural stones. Trees and flowers in pots make the terrace look more attractive and pleasant. In this way, we believe that you will get a different atmosphere at home. With a design like this, the view on the terrace is more relaxing and will provide a lot of inspiration for you.
Beautiful garden style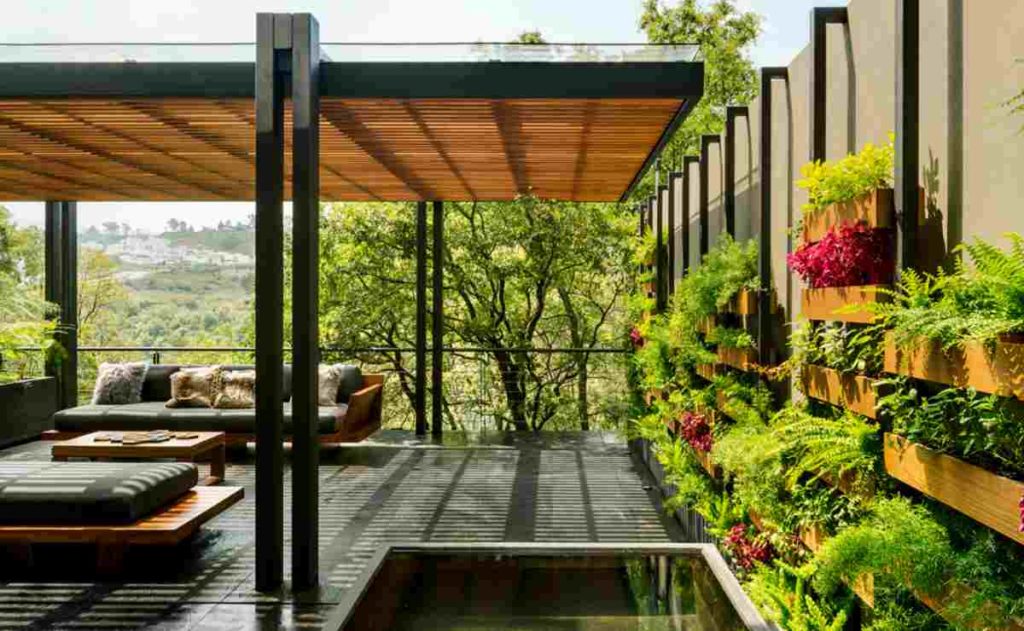 Beautiful terrace with small garden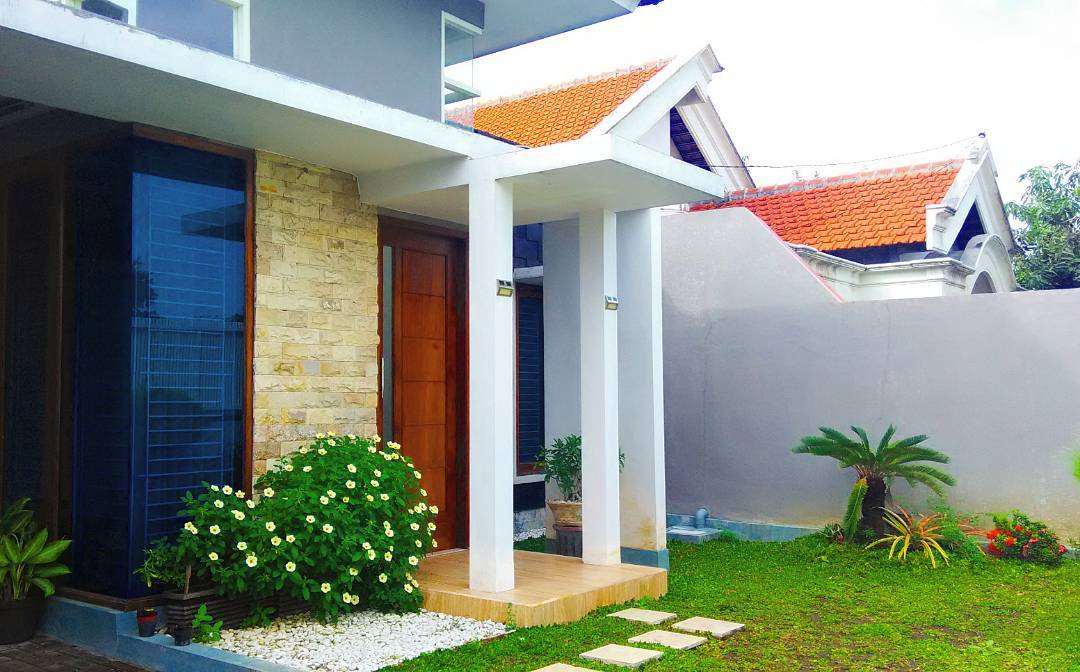 If you like a terrace with a garden design, you must have an open space in front of your house. That way, you don't have to go looking for a park to relax in because it will waste your time and money. If you want to get good inspiration, you can look at some sample pictures in garden magazines and go to the public garden. But you have to try to get ideas from yourself, and the results are according to your wishes.
In this article, we share some pictures to help you get inspiration. Therefore, you must decorate your garden style. Then place furniture such as patio chairs and tables for you to relax and enjoy the view of your garden.
To add to the attractiveness of the garden, you can add terrace accessories such as garden lights and paths to make it look natural and attractive. Hopefully, this design can relieve your tension during the office.
Big house and big terrace garden
Big terrace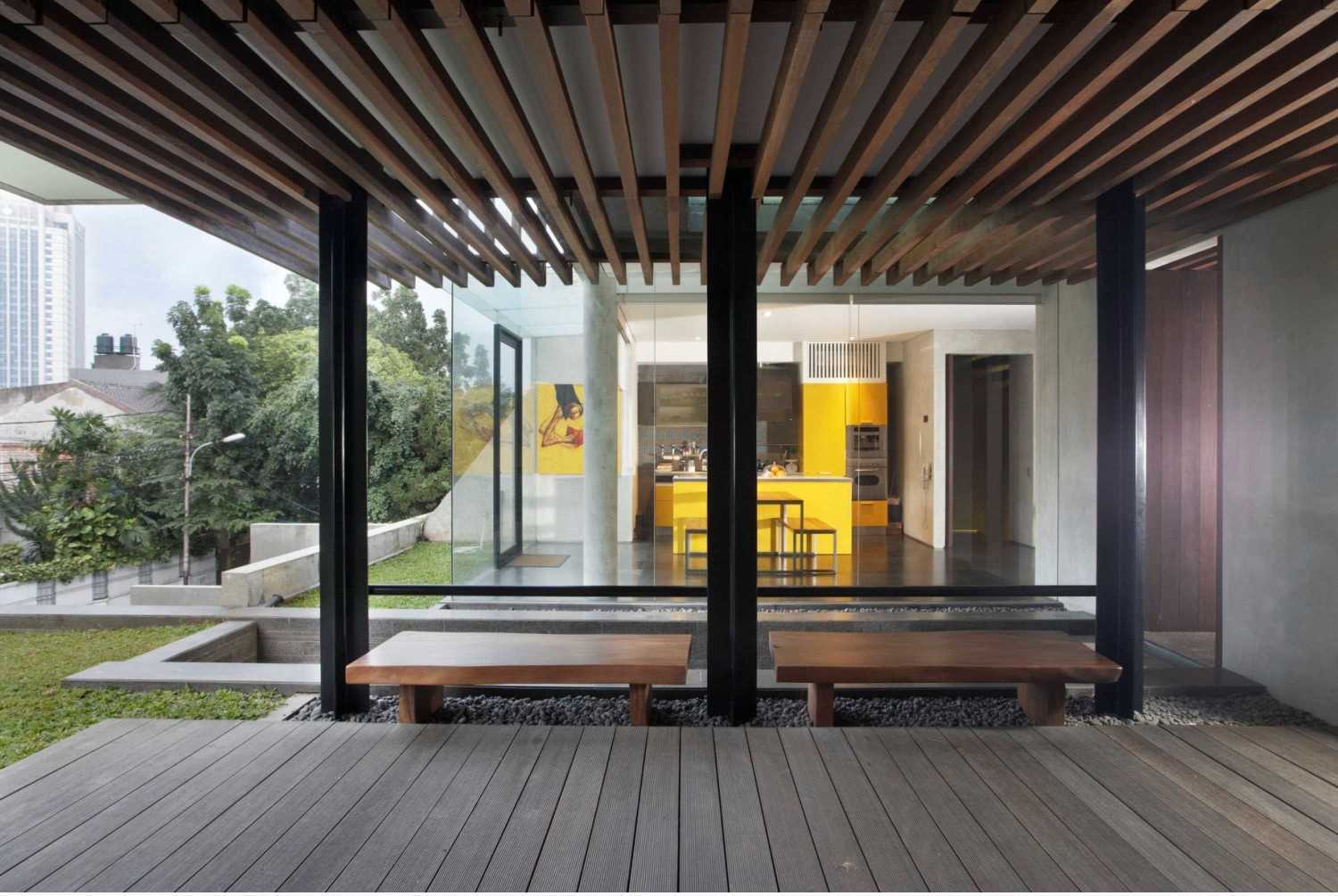 Having a big house is everyone's dream because a big house has a big yard. You don't have to worry about beautifying it because there are many ways you can do with a large terrace, you can create a small garden and put some furniture for your family to play freely and relax.
In this article, we want to share ideas to help make your patio beautiful and loved by your family. This picture shows a large terrace decorated with flowers and small trees so that this place looks like a city park terrace. You can also enjoy your terrace garden and gather with your family. But, if you want to make a terrace like this picture, you must have a lot of inspiration, so you don't get bored.
4. Conclusion
If you want to get good inspiration for the minimalist terrace, you can look at some sample pictures in garden magazines. Then, to design it to look elegant, beautiful, attractive, you have to look for inspiration to determine your terrace decoration. Therefore, you must arrange your terrace as comfortably as possible so that it can make you cheerful.
In this article, we give some pictures, to make a beautiful terrace in your home. Of course, you will have to spend a lot of money if your patio has to be decorated by a furniture company. But if you don't have enough money, you can choose according to the drawings we describe and give them to the patio builder. Hopefully, this article can advantage for you. Happy decorating!