No interior design project can be completed without finding the most fitting furniture pieces. The whole atmosphere of your living room can change with something as simple as a stylish armchair or a beautiful wooden bookcase. But choosing those perfect items that will enhance your design is not as easy as it may seem. That's because they not only have to be decorative, they have to be practical, as well. And this can make your job really difficult, especially if you have limited funds.
Find the best furniture
When you think about your dream house, you probably already have a style or a specific design in mind that you want to see in it. It's important to make your whole home look attractive. But there are certain parts of it, like the living room, that really need to stand out because they'll be seen by every single one of your guests. Looking for the perfect furniture is a good place to start. Just remember that you want pieces that will be both attractive and comfortable. Otherwise, neither you nor your guests will enjoy the time spent there. A modern corner sofa combined with a few designer armchairs will help you create a relaxing sitting area that will look great.
Add decoration
But simply buying new furniture isn't enough, even if you find the most beautiful pieces there are. You want your interior design to showcase who you are so that everyone will know it's your home the very moment they step through the door. You can achieve such results with the right decorations. People who enjoy DIY projects can create their own one-of-a-kind items, but even if you're not really into that sort of thing, there is a huge variety of decorative elements available on the market. But when it comes to decorating, there's one very important rule – don't add too many things. You don't want your living room to end up cluttered and unattractive, so focus on decorations that will work great together and complement the rest of your design.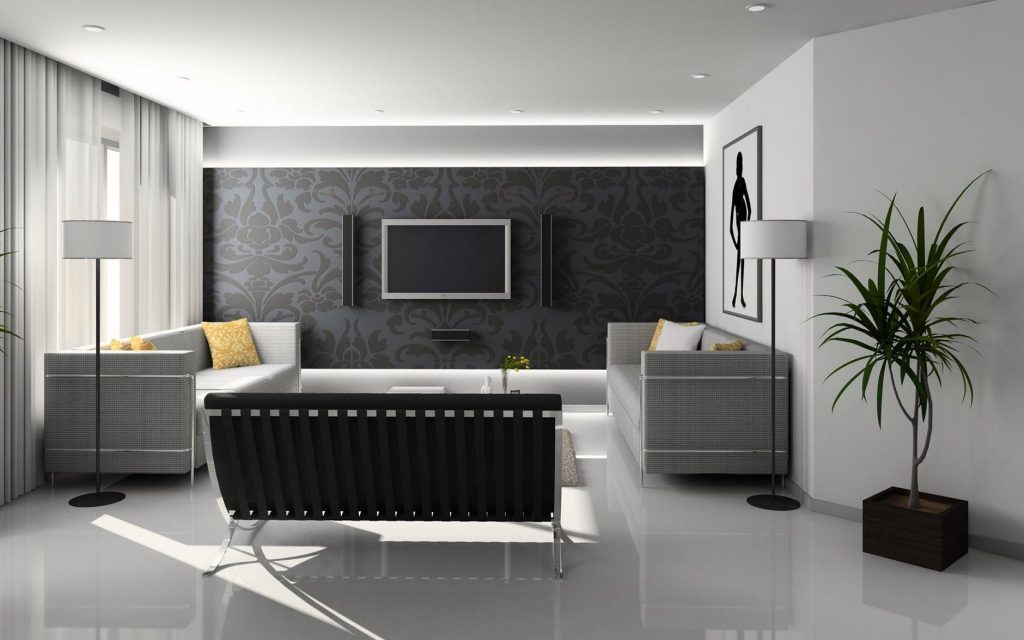 Change the layout
There's a chance you won't even need to buy anything, because you may already own everything you need. We tend to get used to the way our houses look, so we don't even realise that it's possible to change it without going through a tiring renovation process. But the truth is that your first step when considering giving your house a new look should be moving your furniture around and checking different layouts. If your sofa has always been pushed against the wall, simply moving it towards the middle of the room can completely transform its atmosphere. Maybe you have other pieces of furniture somewhere in the house that you don't really use like an armchair in your office or a chest of drawers in your bedroom. This way you'll give your living room a new look without spending any money.
Use colours
If you decide to keep at least a few pieces of furniture, you have to make sure they fit in with the new items you want to use in your living room. Fortunately, there are many ways of restoring and renovating such items to give them a new life at a relatively low cost. You can simply reupholster your sofa and armchairs to give them new colours. And if you have wooden furniture, you can paint it to any colour you like. Adding colourful elements will make the whole room feel warmer and more cheerful, so you should include it in your project. Don't forget about it when decorating as well, something as simple as putting a few colourful cushions on a sofa can completely change the way it looks.
You can make your living room feel brand new with a few simple changes and without spending a lot of money. Your home is a place where you can be happy and relax, so it's important that you feel comfortable there. By renovating and redecorating you'll make sure it won't get boring and that you enjoy the time you spend there